Gallagher leader explains why transport operators need an insurance broker | Insurance Business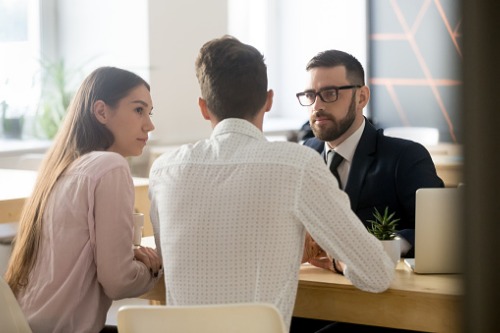 Gallagher national head of transport Roz Shaw has offered her perspective on why it is a smart idea for transport operators to use an insurance broker instead of dealing with insurers directly.
Here are the seven reasons:
Insurance brokers know insurance, transport operators don't.
"As transport operators, many of us have been brought up in the industry and all we know about insurance is that if something goes wrong someone will pay you some money," Shaw said. "It's not your core business so you may as well just go and buy a policy from an insurance company. But the company isn't there to help you get it right. To make sure that the policy covers what you need it to, they're there to make sure you buy their premium."
Insurance brokers can help transport operators get the right cover at the right price.
"Not only will they be able to help you understand what the cost of your insurance should be, they may even be able to save you money by negotiating a more competitive price on your behalf ‒ because insurance brokers have relationships with a range of insurance companies and can access policies and rates that may not be available to most consumers," Shaw said. "And if something happens and you need to make a claim, they can help with that, too."
Insurance brokers can identify and mitigate a complex set of risks.
Brokers have the skill and technical expertise to identify and assess the full range of risks and exposures (including load insurance, pollution and clean-up, freight and subcontractors, cyber insurance, and workers' compensation), advise on the best insurance solutions available to help manage those risks, and help predict, manage, and reduce emerging or future risks.
Insurance brokers can help design policies tailored to a transport businesses' needs.
"Don't rely on an insurance company to get it right on your behalf," Shaw said. "An 'off the shelf' insurance policy may not cover all your risk exposures. You need someone who is going to take an interest in your set-up and operations, and you need to be open and honest about carrying freight, dangerous goods, or having different types of vehicle combinations, for example – or you may wind up with no cover for your type of business."
Insurance brokers can prevent underinsurance.
Brokers can help identify and address gaps in coverage. Transport operators might not even need to fork out more money for a lot of additional policies.
Shaw noted that Australian businesses are underinsured compared to their counterparts in the United Kingdom and the United States and that underinsurance is particularly widespread among small and medium-sized businesses in Australia.
Insurance brokers can help with premium funding, risk management, claims, and more.
Shaw noted that "quite often, a broker can organise premium funding cheaper than a bank and offer flexible terms as well if you need to spread the cost of your insurance policy."
Brokers can also help with risk management reviews and in assessing a company's risk identification and mitigation strategies.
"This kind of service and expertise also comes into play during the claims process, when your insurance broker is your number one advocate," Shaw said. "And transport operators need someone in their corner because we're high maintenance: it's not a case of if we need to make a claim, but when, and claims history can prejudice insurers, whereas as long as you work with them a broker is going to go in and bat for you.
Insurance brokers does the "boring work" for transport operators.
By using brokers, transport operators won't have to put in time, skill, and effort into researching and arranging their own insurance.
"Transport is a lot more fun than sifting through insurance policies," Shaw said. "So why don't you pay an insurance broker to do the boring work?"