Gallagher muddies tough it out for a good cause | Insurance Business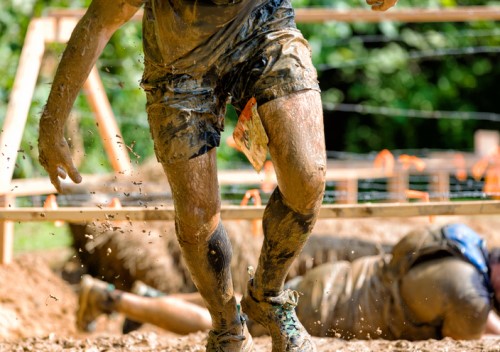 A team of industry professionals have spent a gruelling three hours in muck to fight against bowel cancer.
Gallagher's Sarah Lyons, chief executive for Australia, Chris Ellis, Anthony Niardone, Adam Squire, and Simon Stevens participated in the Tough Mudder – a 9km-endurance event designed by the British Special Forces – to raise funds for charity partner Jodi Lee Foundation.
The event saw the Gallagher 'muddies' raising a total of $2,500 for critical research into bowel cancer screening and research, while making some good memories to boot.
Related stories:
'Muddy Sistas' complete race for charity
AJG boss to get muddy for bowel cancer charity