Global EY leader discusses industry challenges | Insurance Business Australia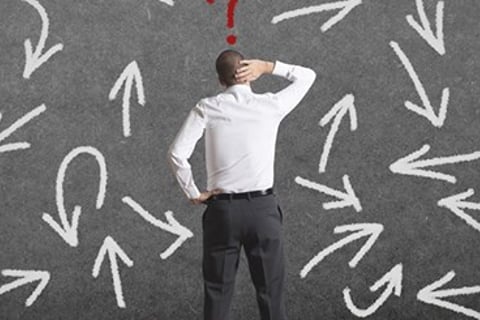 The insurance industry faces a range of challenges throughout 2016, according to the global insurance, finance, risk and actuarial (FRAC) leader of
EY
, Martin Bradley.
In an interview with
Insurance Business
, alongside Oceania Insurance Leader,
Grant Peters
, Bradley said that the insurance industry faces a diverse range of risks over the coming year.
"There are big challenges globally for the insurance industry at the moment, the first is the macro-economic environment; low returns, high competition and lots of capital seeking a home in the insurance sector.
"Cost pressures, cyber are a growing threat and also an opportunity, and then linked to that growing levels of regulatory pressure and inclusiveness."
Peters stressed that the global nature of the insurance industry will see similar challenges on the horizon for the Australian industry too.
"These days, the insurance industry is becoming more and more global so these are very much the same, Peters said of challenges facing Australian insurance businesses.
"They can be slightly different timing wise or depth wise but they'd be the same sort of issues that local insurers would fear as well."
Bradley said that the macro-economic trend of low interest rates will continue to affect the industry in different ways.
"The macro-economic trend that really bites the sector overall are low interest rates," Bradley continued.
"For insurers, they typically derive a significant amount of their return from the investment stem as well.
"Returns, and also very volatile returns that we've seen in the start of 2016, they don't threaten the viability of insurers generally, they are well capitalised, but they do jeopardise profitability and they do force more focus on cost control and they make the competitive environment tougher."
Bradley also noted that cyber risk and insurance represent a great challenge and opportunity for the industry but stressed that there is still a lot to learn.
"I think everyone is learning on cyber, I'm not sure I would recognise any market as developed on this," Bradley said.
"The product offering has two dimensions to it which are very interesting. One is a direct cyber offering but the other is to recognise that a number of existing covers are becoming a natural category for cyber risk, like business interruption type covers and so on.
"Insurers will have different exposures than they perhaps originally expected when they wrote those contracts so that presents challenges too."
Bradley said that the importance of the Australian market on both a local and global stage continues to grow as his meetings with the leaders of the industry in Australia confirmed their global outlook.
"Australia is an important insurance market and it is not only a domestic insurance market, you have a number of important international players headquartered in Australia," Bradley said.
"The topics that are under discussion and the questions that I've been asked as I've met with members of the C-suite are very much the questions that I get asked in other markets.
"There are diverse and different flavours, in topics like risk and regulatory, we look at areas and say that probably Europe is a little further ahead but most of Asia would be significantly behind.
"In terms of the qualities of the companies, the quality of the people, it feels very, very comparable to the leading insurance markets."