Global broker gains specialist talent and geographic clout with acquisition | Insurance Business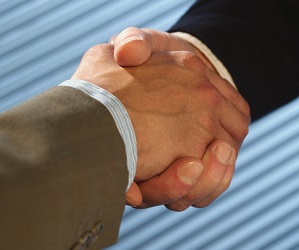 Arthur J. Gallagher says the acquisition of Parmia Insurance (Parmia Pty Ltd) late last week will add areas of cover and expertise that align with its plans for the market.
The global player singled out Parmia's specialty in coverages for more than 15 associations including the graphic design, finance, fitness and beauty sectors.
"Their team-based culture and strong niche expertise are aligned with ours, and they will be an excellent complement to our Australia operations," the broker said in a statement to the market.
Sold for an undisclosed sum, the 12-year-old team at Parmia, headed by director Danny Gumm, will now ultimately report to Andrew Godden, head of Gallagher's Australian operations.
"Parmia is well-known and respected in the industry for its depth of expertise and commitment to outstanding client service," said chairman J. Patrick Gallagher.
Andrew Godden told
Insurance Business
he was "excited" about the acquisition.
"After the acquisition of Wesfarmers' broking businesses in June it is extremely exciting to now welcome director Danny Gumm and the rest of his team at Parmia to our growing business here in Australia," Godden said following the acquisition.
"When we look at potential acquisitions the cultural alignment is the key component. Everyone who's met Danny and his team will attest their values are aligned with ours - looking after clients and each other honestly and transparently."
Speaking with
Insurance Business
, Gumm would not be drawn on the sale value, saying that the talks and eventual acquisition were never about a 'dollar value', but instead were a 'good fit' for both organisations in terms of achieving their respective ambitions.
"From Gallagher's viewpoint it was a matter of getting good quality staff, and obviously the geographical factor was a matter as well, and they really liked our business plan," Gumm said.
"From Parmia's viewpoint it was a matter that we really wanted to ramp up what we were trying to do and take it to the next level and having the resources that an international insurance broking firm allows us to do that," he said.
Despite the growing trend towards consolidation, Gumm said he still thought the insurance industry was ripe for entrepreneurs to make their mark with new offerings.
"The industry always has room for new players to come in and basically do what Parmia did, which is to create a niche and to go out there and meet the needs of that specific niche.
"I think it is a really exciting industry that way, and there are always new ventures that are available. I think we need to get that message out, that it is possible to get out there and create your own niche and to have a very exciting career in doing so," he said.
Gumm said that Parmia had just grown to a level where it needed additional resources to take it to the next level. However, that didn't mean consolidation is the end of the story.
"I certainly believe there is still plenty of room out there for innovative and entrepreneurs who get out there and create their own niche and to do what Parmia did."