Global firm Gen Re unveils 'secret weapon' CEO | Insurance Business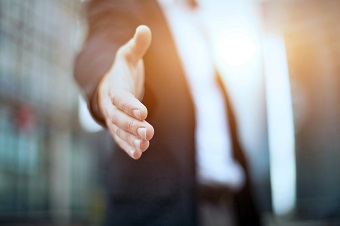 Global reinsurance business Gen Re, a
Berkshire Hathaway
business, has appointed a new CEO, said to be the "secret weapon" of one of the leading lights of the insurance industry.
Kara Raiguel will take on the new role, replacing the retiring Tad Montross the
Wall Street Journal
reported.
In a memo to Gen Re staff obtained by the
Wall Street Journal,
the leader of Berkshire Hathaway's reinsurance business and the man often thought of as the successor to Warren Buffett, Ajit Jain, call Raiguel his "secret weapon," and welcomed her to the role.
"Ever since the most unwelcome news of Tad's retirement, there has been a good deal of uncertainty at Gen Re," Jain wrote.
"I can well understand that, and while I regret that any anxiety may have been caused by my failure to communicate with you before now, it is the case that important issues have required careful consideration.
"As to the CEO position, I have happily selected my colleague at the Reinsurance Division, Kara Raiguel.
"Kara, an actuary by background, has been a key player at our Reinsurance Division for over fifteen years (and for the last ten, she has been my "secret weapon"). It would be difficult to overstate her accomplishments during that time.
"She has overseen the establishment of our significant workers' compensation operation in California; she led our foray into the Indian reinsurance market; she established and managed the formation of our municipal bond insurer; and she has played a leading role in the underwriting of some of our largest retroactive reinsurance transactions.
"In short, Kara is a true renaissance woman in the insurance and reinsurance industry."
Jain thanked Montross for his work with the business and noted that the business is well-placed for the future thanks to his leadership.
"I must say I am very impressed by the platform, the client relationships, the product portfolio and the rock-solid balance sheet.
"I know as well as anyone how difficult this business can be, and Tad has done an unbelievable job of both addressing old mistakes and avoiding new ones. Failing to do either, and do it well, has resulted in disaster at other companies in our industry. Tad has masterfully navigated Gen Re through these challenges. While the reinsurance industry will be going through a shake-out over the coming years, I have no doubt that we will be one of the few winners in that process.
Jain noted while he is impressed with the current state of the Gen Re he feels "that Gen Re has become less relevant in the marketplace than it once was," and has tasked Raiguel with a boosting the business over her first ninety days.
"That concern, together with the serious headwinds that the reinsurance business is facing and will continue to face, requires us all to consider whether and what actions might be taken to best position Gen Re for the next chapter," Jain continued.
"So, for the next ninety days or so, I have asked Kara to have as her first priority and chief objective to determine how best to grow Gen Re's book of business without sacrificing the underwriting discipline and integrity that has been the hallmark of the past few years, as well as how best to broaden the business relationships without doing damage to the platform."