Global firm XL Catlin poaches senior Lloyd's leader | Insurance Business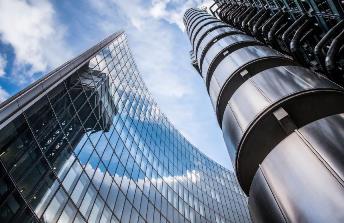 XL Catlin
has announced that they have appointed a senior leader from Lloyd's to a new international role within their firm.
Sean McGovern, currently chief risk officer and general counsel of Lloyd's, will leave the business after twenty years and will become chief compliance officer, head of regulatory and government affairs at XL Catlin.
The newly created role will see McGovern have overall responsibility for corporate and regulatory compliance and also lead global regulatory and government affairs for the business.
Mike McGavick, CEO of XL Catlin, said the appointment of such a well-respected talent within the industry highlights the growth of the XL Catlin business.
"There is no greater endorsement of our strategy and our vision for the future than our ability to attract the industry's leading talent and we're very pleased to have Sean join XL Catlin in this key role," McGavick said.
"For some time, we have been considering, in-light of the continuing evolution of global (re)insurance regulatory standards and expectations, how to best arrange our compliance and regulatory areas. The addition of Sean allows us to accelerate our plans to more closely align and increase the profile of these critical functions.
"Sean has exactly the right background and experience to keep XL Catlin at the forefront of the industry agenda and as a thought leader in compliance and regulatory affairs in our sector."
At Lloyd's, McGovern will be replaced as chief risk officer by Hilary Weaver, current head of internal audit, on an interim basis whilst Peter Spires will take over as general counsel.
Having joined Lloyd's in 1996, McGovern became a member of the executive team in 2002 and was appointed to the franchise board in 2014.
Inga Beale
, CEO of Lloyd's, praised McGovern's contribution to the platform and wished him well in his new role.
"Sean's contribution to Lloyd's over the last 20 years has been immeasurable," Beale said.
"Well respected across the Corporation and market, Sean has worked closely with regulators, both in the United Kingdom and beyond to ensure that Lloyd's thrives in the new global regulatory environment. As a member of the leadership team Sean has also provided sound counsel and loyal service.
"I am delighted his talents are not being lost by the London Market and we wish him every success in the future."
McGovern said that his new international role will be key to the development of the XL Catlin business around the world.
"I am excited to be joining XL Catlin in this new role at a time when compliance and regulatory requirements are changing around the world," McGovern said.
"These issues are critical to the future development of the (re)insurance sector as a whole and I look forward to helping drive this agenda at XL Catlin."
McGovern thanked both Beale and Lloyd's chairman, John Nelson, for their support during his time with the business and revealed that the decision to jump ship was not easy.
"Lloyd's has played a tremendously important role in my professional life to date," McGovern continued.
'While I am excited to be taking on a role of this significance at XL Catlin, leaving Lloyd's was not an easy decision to make.
"I am extremely proud of what we have achieved in the time that I have been here and I would like to thank everyone in the Corporation and the Market for their support. I am particularly grateful to Inga Beale and John Nelson for their sound judgment and energetic leadership.
"I look forward to seeing a modern, global, and energised market continue to be at the heart of the world's insurance and reinsurance capability."
McGovern will be placed on gardening leave in July and take on his new role in November.