Global insurance rates at lowest since 2012 | Insurance Business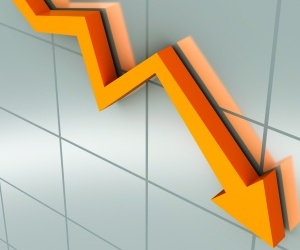 Global commercial insurance rates representing the world's major markets continued to decline in the second quarter of 2016 amid persisting economic doubts and high losses from natural disasters, according to the latest report by broker and risk adviser Marsh.
The Marsh Global Insurance Index stood at 0.915 from April to June this year, a decrease from 0.923 in the previous quarter. The broker said this was the 13th consecutive quarter that global insurance rates have dropped.
However, the previous quarter also marked the second quarter in a row that the rate drops moderated on average.
"With continued uncertainty in the global economy, increased insurance capacity and limited catastrophe losses, rates continue to remain competitive in most lines and geographies," Marsh noted.
For the second quarter, global insurance rate decreases slowed to 3.6%, compared to 3.8% in the previous quarter. Among all regions, rates in the UK fell steepest at 4.8%, still not counting the potential consequences of the Brexit move.
"The UK's recent decision to leave the EU has yet to impact the market, but will continue to be monitored," Marsh said.
The rates slipped by 3.9% in the US, 3.4% in the Asia Pacific, 2.9% in Latin America and 2.6% in Continental Europe.
Marsh said the rate of decline in the US increased due to weakening rates for property and directors' and officers' liability insurance for public companies.
Broken down by sector, the global property renewal rate sank by 4.5%, the global FinPro renewal rate dipped by 3.1%, while the global casualty renewal rate went down by 2.9%.
Marsh also reported that global insured catastrophe losses increased in the first half of 2016 as a number of significant events occurred in the period, including the wildfires in Canada, earthquakes in Ecuador and Japan, and flooding in the US and Continental Europe.
Marsh said the events "drove the amount of insured catastrophe losses to above average, which could cause some insurers to begin reconsidering rates."
Related stories:
'Complete recipe' for market storm
Marsh forecasts further declines in premium