Global insurer opens first Aussie office | Insurance Business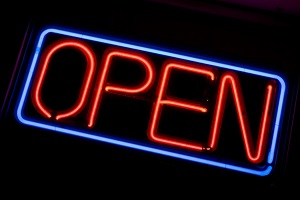 A global marine insurer has opened the doors of its first Australian office, based in Fremantle.
Topsail Insurance will be led by managing directors Mark Ainscough and Cathy Charlick, who are also part-owners, and will continue to have strong links to its UK-based sister company.
Ainscough and Charlick, both avid sailors, first took out a Topsail policy for a sailing adventure in April 2010 and have promoted the company in Australia ever since.
Ainscough believes the new office is the logical next step in the Topsail business plan for the country.
"After a number of years being happily insured by Topsail Insurance, we found it made perfect sense to become involved in promoting Topsail, who were to us a company that ticked all the right boxes for a cruiser's insurance needs," Ainscough said.
"We have been promoting Topsail's products in and around Australia and South East Asia ever since and now have formally opened the Australian office ready to help other like-minded cruisers and day sailors."
The idea for the inaugural office was first discussed in 2013 to capitalise on the company links to the South East Asian market.
"The Topsail Fremantle office works closely with its sister company in the UK which has been providing yacht and motorboat insurance for nearly 20 years and because they have a global client base and specialise in long distance cruising they built up a strong and loyal following of clients and introducers in and around South East Asia," Ainscough said.
"They realised the importance of being able to easily service these clients and support wholesale brokers in the region, so Topsail in Australia was born and we obtained our Financial Services License at the end of 2014 and opened the office in Fremantle earlier this year.
Topsail Fremantle will continue to focus on offshore cruising but is also "very keen" to provide cover for family boat owners and is keen to work alongside brokers in the process.
"We are thrilled with the response from clients and wholesale introducers, we have taken the launch slowly and methodically making sure that we have all our processes, operations and regulatory requirements fully up to speed and that we are able to prove our renowned high levels of service before announcing our arrival from the rooftops!"
Ainscough sees the global reach of Topsail as a boon for the Australian office as the marine sector is faced with rising claims and costs.
"Yard costs continue to rise and this obviously has an impact on profitability of any book, this linked with recent claims for windstorm make the yacht market a volatile sector to be involved with," Ainscough noted.
"As a result some premium increases are inevitable as these claims costs grow but there is always a pressure to be competitive in a competitive market.
"Topsail is fortunate inasmuch as our specialisation provides a suitable spreading of localised risk and being the 'new kids on the block' with a limited historical book it does allow us to perhaps more carefully underwrite and monitor our exposures and risk."