Global insurer sees profit dip, Australia performs well | Insurance Business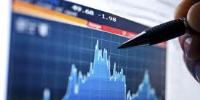 Allianz
has recorded a 15% profit dip as its earnings were affected by its property and casualty and asset management units as the Australian business performed well.
The company, the latest to release its third quarter results, noted that net income fell to $2.07 billion (1.36 billion euros) from $2.45 billion (1.61 billion euros) missing the $2.32 billion (1.52 billion euros) average of nine analyst estimates compiled by
Bloomberg.
The Australia result relates to a strong showing in the P & C sector and made for happy reading for the Munich based company as the business was able to complete a "strong" quarter of business.
"Australia continued its strong growth at 4.2 percent on an internal basis, in particular in the areas of motor and property insurance," the company said in a statement.
Revenues for the Australian P & C business hit $1.2 billion (802 million euros), up 0.4% compared with total growth per year.
Whilst the global P & C business took a 5% dip in operating profit compared to the previous quarter, Dieter Wemmer, CFO of the global business, said the underlying value remains strong.
"Our Property and Casualty business continued with a strong underwriting margin despite an increase in weather related claims compared to the year before, as well as several large claims," Wemmer said.
"The overall development of the segment is on track."
Wemmer continued that the company is confident of meeting the upper end of its target range of profit despite challenging market conditions.
"In a volatile financial market environment, Allianz's fundamentals remained at a solid level in all business segments in the third quarter," Wemmer said.
"We expect the full year operating profit to grow and arrive in the upper end of our target range of 10.0 to 10.8 billion euros."