Global investors eyeing up Aussie insurance | Insurance Business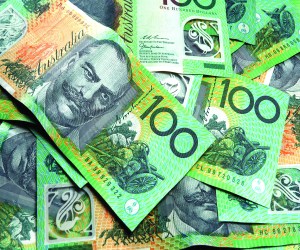 A set of homogenous global accountancy standards for the insurance sector could also encourage greater industry investment in Australia, experts believe.
The International Accounting Standards Board has published a revised exposure draft of proposals that aim to create consistence accountancy rules for the insurance sector around the world.
It also aims to make it easier for stakeholders, such as regulators and investors, to understand how insurance contracts affect an entity's financial position performance and cash flow.
"Insurance sector as a whole has probably felt it has been penalised a bit on the capital markets, relative to its peer industry groups, because it has not had a global standard," said Grant Peters, Ernst & Young insurance sector leader for Oceania.
"This standard sets the rules for accounting includes measuring items on the balance sheet, how financial statements and profit and loss is reported, and all the additional disclosures that go with it. This sets a common framework for all those components around the world so investors, policyholders and regulators can start to get a consistent view from reading the financial statements of some of the biggest insurers around the world."
Peters said, at present, there was no consistency in any of those items across the major jurisdictions such as the US and Europe. He conceded this could potentially be discouraging international investors from the Australian insurance industry.
"With the world becoming more global, including capital market, inconsistences disadvantage the sector. There is a lot of investment done on a global basis. If someone wants to invest in insurance vs. banking or telecoms, the discrepancies in the insurance sector will factor into decision making."
However, Peters said the new rules should change that. "In theory, if we get a global accountancy standard, the insurance industry should look more attractive to investors."
Australia's own accountancy standards are deemed quite contemporary by some and there are fears that the IASB exposure draft is a regressive step for the country.
"If certain decisions are made, some stakeholders will think we have moved back from where we are now with our accountancy standards. But with anything like this, there is a bit of a trade-off."
Peters noted there is some "flex" around the options the Australian Accounting Standards Board can adopt.
As part of Exposure Draft Insurance Contracts, the industry's reported earnings patterns might change as some things that used to be reported through P&L will only go through a balance sheet change.
There is also likely to be changes in how financial statements and disclosures are presented and reported. "There is potentially quite a bit of complexity there. There will be quite a bit of effort in implementing these changes ahead of when they come in," he added.
Timetable for change
25 October 2013 – Deadline for submissions
2015 – Release of final exposure draft standard
2018/2019 – Application date