Global multiline insurers show strong credit quality | Insurance Business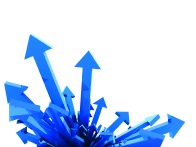 At least 14 global multiline insurers (GMI) will continue to strengthen through the remainder of 2014 and into 2015, according to ratings agency Standard & Poor's.
Standard & Poor's uses data from 2008-2013 to highlight a 6% increase in total adjusted capital, a measure of an insurers available capital, and expects the growth to continue at a similar 6-7% annually over the coming years.
Volker Kudszus, a credit analyst with Standard & Poor's, said of the burgeoning GMI profile: "Earnings in the sector have stayed solid over the past five years, despite the extended period of low interest rates, particularly in Europe.
"We believe this is largely thanks to the GMIs' product and investment strategies, diverse income sources, and wide geographic reach. A low level of non-life insurance claims has also benefitted retained earnings."
"We believe we will see the GMIs continuing to build their earnings and capital as long as they maintain their current business and financial profiles."
Standard & Poor's average rating for the 14 GMIs it rates is a stellar AA- which is stronger than average when compared with all insurers rated by the company.
Kudszus also praised the stability offered by GMIs, saying: "We therefore expect most of our credit ratings to stay robust, in line with our current findings and because most GMI ratings carry stable outlooks."