Global player XL Catlin announces strengthened Australian business | Insurance Business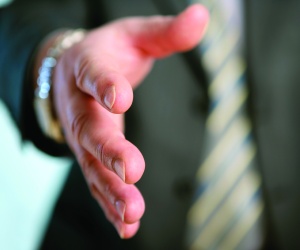 XL Catlin
has announced the appointment of a new head of crisis management for its Australasian business.
Shelley Devane will take on the role and joins the business with 15 years' experience having previously been Australia national manager of crisis management at
AIG
.
Devane will be joined at
XL Catlin
by Des Partridge and Lisa Hiscock as the business looks to step up its crisis management footprint in Australia.
Underwriting manager of crisis management for Asia Pacific, David Guest, said that the moves will help strengthen the crisis management business in the face of an increasingly volatile global landscape.
"We have strengthened our team with additional expertise in line with the increasing demand for Crisis Management solutions," Guest said.
"Our clients, who continue to operate in an increasingly volatile, global and connected world, are ever more aware of their exposures and the diversity of the risks they face.
"They are looking to the insurance industry for solutions. Alongside our insurance products a key component of our offering is Response XL Catlin - a network of global crisis management experts who are on hand 24/7 to help our clients respond to incidents in the quickest, most effective manner."
In her new role, Devane will head up a team designed to deliver a suite of crisis management solutions including product recall, kidnap, ransom and extortion, and war, terrorism and political violence.
Robin Johnson
, XL Catlin's country head for its Insurance operations in Australia, noted that the country's increased presence on an international scale makes crisis management all the more impiortant to Australian businesses.
"Our clients in Australia are increasingly conducting business and trading globally," Johnson said.
"Today, for example, Australia is the 19th largest exporter in the world. These clients need help protecting their people, assets and reputation to safeguard their long term profitability.
"We think our newly strengthened Crisis Management team has exactly the right mixture of expertise and experience to deliver the right solutions to these clients."
Hiscock will join the team with London experience across a range of crisis management products and joins XL Catlin from Aon Benfield.
Partridge joined Catlin in 2010 before making the move to the newly combined entity earlier this year and has both local and global experience.