Global telematics company heading to Australia | Insurance Business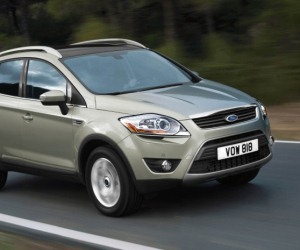 Ernst & Young and Baseline Telematics have reached a non-executive agreement to partner and offer more usage-based technology to the Australian insurance market.
Baseline offers an end-to-end service to implement telematics technology, from in-car dongle's to mobile apps, and will look to develop the fledgling telematics market in Australia and New Zealand.
Currently,
QBE
's Insurance Box And AAMI's Safe Driver app are the only telematics offerings on the Australian market but Walter Poetscher, EYs Insurance Strategy and Customer Advisory Lead, thinks it won't be long before more players join the market.
"My gut feel is that all the major insurers will jump on board this year," Poetscher told
Insurance Business.
"But it will be a journey to build the proposition out; it will be initially small, targeted to certain segments such as young drivers where there is a need but it will build out over the years.
"The global telematics market is poised to grow quite significantly over the next ten years. I think it's one of these places you have to be in and invest for future success and revenue."
Paul-André Savoie, president and CEO of Baseline Telematics, stressed the importance of telematics to the future of the insurance industry.
"Pay-as-you-drive insurance is likely the most important thing to happen to car insurance since the invention of the car.
"Although usage-based insurance policies only currently account for less than one percent of the global automobile insurance market, this figure is set to increase dramatically in the coming years due to an impending need for insurers to design differentiated products and build stronger, more engaging and meaningful relationships with their customers, all while improving underwriting and rating methodologies in a highly competitive, and commoditised market," Savoie said.
Poetscher noted that telematics could also make a splash in the commercial world with commercial fleets one of many possible avenues; he also noted that telematics does not just stop with a motor policy.
"Pay-as-you-dwell is using sensors in homes that can detect water leakage and things like that, as most of the claims that come through are water damage, and that can be managed.
"These things are a bit less mature than the telematics but the principal of using data and behavioural data to come up with a proposition that is usage based is very similar so we are currently working with Baseline on broadening the proposition into those areas."