Government and industry lock horns on floods | Insurance Business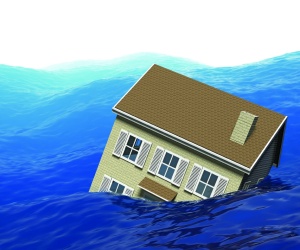 The Queensland Government has been urged to give insurers access to its flood studies to assess if premiums can be discounted.
This is in response to Queensland's Recovery and Resilience Minister David Crisafulli calling on insurance companies to offer discounts if property owners can prove they have "restumped" their houses more securely or above benchmark flood levels; resisted the urge to build in extra rooms underneath Queensland's stilt homes; and even for décor decisions such as using tiles instead of carpets in downstairs rooms.
"Insurers offer a discount on home and contents insurance for things like security screens, alarms or deadlocks," Crisafulli said. "Why not offer discounts to those who choose more resilient building products or raise their house high enough to avoid flooding?"
"We live every day with the knowledge that it's not if but when we're going to be hit again. Insurance companies need to take that sort of resilience on board."
Crisafulli said residents should also check local council flood maps to determine the flood risk in their street before speaking to insurers.
"At a time when thousands of Queenslanders are picking up the pieces and insurers face big payouts, this is one way we can start to rein in spiralling costs."
Referring to his proposal as a "win-win situation", Crisafulli noted insurance companies would sell more policies if rates were cheaper and policyholders would know they are protected.
An ICA spokesman said it was up to the individual insurer what factors and data they use to calculate premiums, although he added that some insurers have individual mitigation measures.
However, the organisation also asked for access to vital information.
"Insurers need access to Queensland's newly developed flood studies, to enable them to improve their assessment of individual property risks," the spokesman said. "Availability of information about flood risks in Queensland is a critical issue for the community and insurers."
It is thought that the ICA has received the letter and will respond in due course.