Government announces scheme expansion | Insurance Business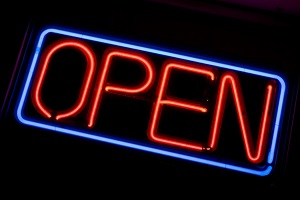 Queensland will be the next state to fall under the National Disability Insurance Scheme (NDIS) as the roll out continues across the country.
With the recent announcement of increased offering in both Victoria and New South Wales, the state and federal government has announced that areas in Queensland will be given access to the NDIS six months ahead of schedule.
People with a disability and under the age of 18 in Townsville and Charters Towers and all eligible people with a disability on Palm Island will be the first Queenslanders with access to the scheme, it was announced.
Prime Minister Malcolm Turnbull stressed that the increased roll out will continue as more Queenslanders will be given access throughout 2016.
"Today, we are providing early transition to the NDIS, particularly for young people with a disability in Townsville and Charters Towers," Turnbull said.
"I am also very pleased that all eligible Palm Islanders with a disability will also receive early access to the NDIS from 2016.
"The Commonwealth Government will continue to work closely with Queensland to deliver full rollout of the NDIS so that all Queenslanders with disabilities can access its benefits."
Queensland Premier, Annastacia Palaszczuk, said that the NDIS will create huge economic benefits for the state and provide much needed benefits for those that need them.
"Queenslanders with disability deserve to have access to all that the NDIS offers," Palaszczuk said.
"This early access means about 1600 people with disability in North Queensland will start seeing the benefits of the NDIS before the full roll out starts mid next year.
"The NDIS will bring greater choice and control over how people with disability live their lives and receive support, and I'm pleased we're delivering that early.
"It will also bring huge economic benefits, creating 13,000 additional jobs in Queensland's disability sector and injecting around $4 billion each year into the state's economy."