Government called on to create national disaster data platform | Insurance Business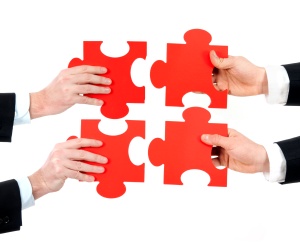 Open access to critical data and research on natural disasters to all Australians is necessary to protect life and property, says the
Australian Business Roundtable for Disaster Resilience & Safer Communities
.
The roundtable also suggests having an open source platform with such access will help deliver potential savings of between $500m and $2.4bn to the national economy over the period to 2050.
The roundtable has launched a report
Building an Open Platform for Natural Disaster Resilience Decisions
, which calls for a national open platform be developed by the Australian
Government
to provide a single point of access to critical data.
It states that it is imperative that communities, businesses, governments and individuals have access to the latest research founded on accurate data to enable more informed decisions on how best to build property and infrastructure and protect communities from the impact of natural disasters.
According to the report, a large number of government, university and business organisations make valuable contributions to natural disaster research in Australia yet crucial data can be difficult and costly to access, incomplete, duplicated or not suitable for its different users, which increases the vulnerability of our communities to natural disasters.
The roundtable also calls for greater transparency and availability of research by removing restrictive barriers on accessing data and research and a framework for prioritising investment in resilience.
The report highlights issues in the natural disaster funding. With an estimated $280m allocated by governments to natural disaster research from 2009 to 2021, the majority of research funds are allocated to disaster response and recovery rather than mitigation solutions that will help save lives and property.
The report also reveals disproportionate research spend on some disaster types, such as bushfires, with little or no spend on others. "Significantly, only a small amount of research has been conducted into the effectiveness of disaster mitigation and into the social and psychological impact of disasters."