Government collaboration needed to address counterfeiting | Insurance Business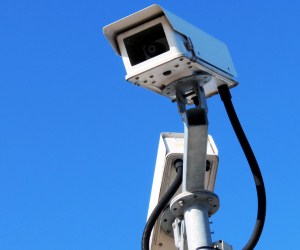 The Australian Government should work more closely with regulators and governments throughout the Asia Pacific, in an effort to address the challenges of global counterfeits. That's the opinion of
Mervyn Rea
, National Customer Relationship Manager (Australia and NZ) and Head of Customer Management (Asia) for
Zurich
Risk Engineering.
Last week, Insurance Business
reported the recently-released Zurich report, '
Counterfeit products: new risks in global value chains
', detailing the rapid rise in the production and organisational quality of counterfeiting and the affects that has on commerical insurance.
Rea highlighted the growing sophistication of counterfeiting operations, and expressed concern about the wider range of products now entering the counterfeit market, which include toys, games, mobile phones, medical products, body care and pharmaceuticals.
Counterfeit products now seen also include vehicle components, which is most worrying, Rea says. "[Counterfeit vehicle components] obviously potentially undermine the safety of the individuals driving those vehicles and other road users as well."
He said new technologies, such as 3D printers, added to the counterfeiting challenges and that the introduction of online shopping and sites such as eBay make it much easier for counterfeit companies to infiltrate straight to consumers.
According to Rea, "…they can bypass [government investigations into the importation of bulk counterfeit goods] using the traditional mail service. So they can basically bring in the same thousands and thousands of counterfeit goods via the post mechanism rather than bulk containers that could easily be seized by customs at our borders."
He also says less manufacturing locally raises more issues for manufacturers and consumers. "I think it's fair to say that the manufacturing base of Australia is diminishing. We're making less and less products here in Australia. We're reliant more and more on imports, and therefore we in some ways lose control of controlling the actual supply chain…now that we're importing more and more cars from overseas, the supply chain is a lot more distant, harder to control."
"Those people who are importing goods have a more difficult, challenging control mechanism now to actually control that supply chain of raw materials and components that make up the finished product that they're actually importing."
Alongside more collaboration with other Asia Pacific governments, Mr Rea suggested the Australian Government take steps to increase awareness of the dangers associated with counterfeit goods.
As to what manufacturers and suppliers of goods can do, Mr Rea recommends they take much stronger safeguards against the impact of counterfeits.
"Some of those are outlined in the [report], but certainly raising awareness internally with their own board and senior executives of the dangers of counterfeit goods, and what the potential financial impact could be, and that there may not be an insurance remedy for it."
Mr Rea recommends brokers obtain a copy of the Zurich report and share its insights with their clients.
He also stresses the importance of organisations having a clear understanding of their entire supply chain, ensuring they're not just "concerned about the immediate supplier of the goods…but also who supplies the supplier, and who supplies the suppliers of the supplier.
"You need to go much further back in the supply chain and have a better understanding of where the goods are coming from, what safeguards are made and quality control, and prevention of counterfeit measures."