Government drops idea for government-backed insurer | Insurance Business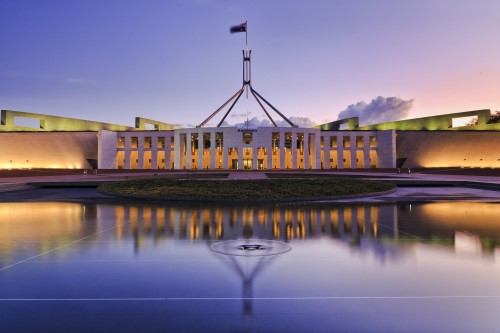 The government has officially quashed any hopes for any government role in a new North Queensland insurer– 18 months after the idea was raised to address affordability issues in insurance premiums in Northern Australia.
In response to a 2015 federal taskforce report that looked into how to reduce skyrocketing premiums in the north, Financial Services Minister Kelly O'Dwyer announced that the government "will not intervene directly in the insurance market."
Among the ideas considered was for the Commonwealth to support either a customer-owned insurer or a reinsurance pool – measures the taskforce's report revealed would financially expose taxpayers,
The Courier-Mail
reported.
Instead, O'Dwyer backed the taskforce's finding that mitigation would ease the risk of cyclone damage, and in turn, reduce premiums sustainably.
The
Insurance Council of Australia
(ICA) said the government's response was fair, and that the Commonwealth backing of insurers would "have undermined risk-based pricing in a properly functioning market and would have exposed taxpayers to potentially billions of dollars in losses," the publication reported.
One politician, however, was unhappy with the decision to ditch the idea of a government-backed insurer.
Leichhardt MP Warren Entsch told
The Courier-Mail
that while he was happy with the reforms, he was "disappointed that a mutual (customer-owned insurer) hasn't been included."
He argued that ICA was dominated by
Suncorp
and
IAG
, and that the industry group was all in for mitigation as a solution for solving woes as long as the taxpayer paid. He also said major insurers were against a government-backed operation because they did not want to "kill a cash cow."
Still, Entsch said he knew that some people are cooking up another type of mutual insurer that could be revealed in February, according to
The Courier-Mail
.
According to a study by the Australian
Government
Actuary, insurers forked out $1.40 in claims for every $1 reaped in premiums between 2006 and 2013. The study also found that losses from disasters in cyclone modelling and the higher cost of insurers' own reinsurance had caused insurers to determine that premiums had been too low. AGA said that in that time, home and content premiums in the north had risen 80%, while the national average rose 25%,
The Courier-Mail
reported.
Related stories:
Government responds to Northern Australia taskforce
Government intervention 'incredibly expensive and unnecessary'