Government insurance reform has 'more work to do' | Insurance Business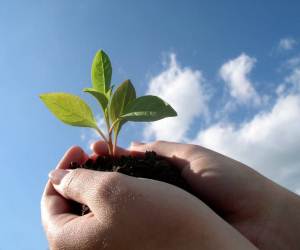 The Australian
Government
released their long-awaited
Agricultural Competitiveness White Paper,
but the Government still has "a lot of work to do," when it comes to risk management and insurance according to one expert.
The White Paper outlines nearly $30 million in funding for farm insurance advice and risk assessment grants but NSW Farmers' Association president, Fiona Simson,
believes the Government still has a work to do in the multi-peril crop insurance space.
"It's good that [multi-peril crop insurance] is at least mentioned in this White Paper, and I think there's a lot more work to do," Simson told
ABC
.
"We think that there is a bigger discussion to have around making sure that we get a competitive marketplace for multi-peril crop insurance, making sure that we have plenty of products on the market with a good premium for farmers, and making sure, ultimately, that we can expand that product to cover all products and not just grains.
"At the moment we very much see multi-peril (crop insurance) as critical for farmers around taking on some risk themselves, but there's a lot more conversations that need to be done."
Prime Minister, Tony Abbott, said in a statement that Government funding in risk management and insurance will help farmers through tough times.
"The White Paper strengthens Australia's approach to drought and risk management that encourages preparedness for the tough times and supports farming families and rural communities during drought," Abbott said.
"The White Paper builds on the initiatives we announced in the 2015 Budget to assist Australian farmers prepare for drought and other natural risks including investing an additional $29.9 million for farm insurance advice and risk assessment grants."
However, Victorian Farmers' Federation president Peter Tuohey, backed Simson's comments, telling the
ABC
that he believes the insurance needs stronger government backing.
"The unfortunate part is that I think we do need government backing," Tuohey said.
"We need something that is particularly going to help young farmers, they're the ones most at risk. When you go to a bank now, banks nearly expect you to provide some sort of risk cover for a drought.
"This year's going to be a tough year and we need to make sure that people can put a crop in and cover themselves - they've got to meet their loan commitments, they've got to meet their repayments.
"A product that meets that is pretty important for the next generation of young farmers."