Government launches cyber security guide | Insurance Business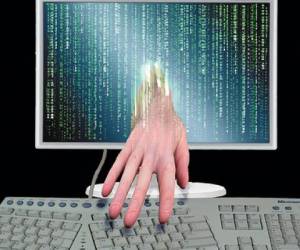 The Federal
Government
has announced the launch of a new guide designed to keep small businesses protected from the emerging threat of cyber risk.
The guide, launched as part of Stay Smart Online Week, offers tips to business owners eager to follow safe online practices and set-up security regimes to help protect from the threat of cyber-crime.
In a statement announcing the release minister for communications, Mitch Fifield, said that research conducted alongside the launch showed potentially harmful online tendencies across the country.
"Research commissioned by the Department of Communications and the Arts about the online security practices of Australian small businesses found only two per cent of small business operators reported that protecting their online business information was a priority," Fifield said.
"Only a quarter of small businesses considered there was a risk of having their electronic system held to ransom and only 38 per cent considered phishing and scams were a threat.
"60 per cent of businesses claim to be good at installing anti-virus software but only 48 per cent keep it up to date.
"Online criminals are increasingly targeting small businesses because it is easier to access their systems."
The guide was developed in collaboration with Australia Post, ANZ, Commonwealth Bank, NAB, Westpac and Telstra.
The release follows the recent "external privacy breach," revealed by Kmart Australia as customers' identity, email address, delivery and billing address, telephone number and product purchase details were accessed at the end of last month.
The Kmart breach saw no credit card or payment details exposed but is the latest reminder of the threat of data breach and cyber-attacks on Australian businesses.
To access the Government guide, click
here
.