Government launches motor insurance inquiry | Insurance Business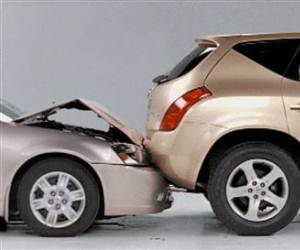 The NSW
Government
has launched an inquiry into the motor vehicle repair industry after customers raised concerns over the relationship between motor vehicle smash repairers and insurers.
An appointed select committee will examine and report on the smash repair work and whether it is being carried out to adequate safety and quality standards; and the current Motor Vehicle Insurance and Repair Industry Code of Conduct, its governance structure and dispute resolution mechanisms and whether it is effective at regulating the relationship between repairers and insurers, and in serving consumer interests.
The committee will also look at consumer choice, consumer protection and consumer knowledge in respect of contracts and repairs under insurance policies; the business practices of insurers and repairers, including vertical integration in the market, the transparency of those business practices and implications for consumers; and alternative models of regulation, including in other jurisdictions.
The committee is requesting concerned parties make their submissions to the inquiry by 14 February, 2014. A final report is due on 30 May, 2014.
The public inquiry comes after the 2011 Fair Trading commenced reforms in the motor vehicle sector in NSW, specifically examining the Motor Dealers Act 1974 and the Motor Vehicle Repairs Act 1980. The new consolidated and improved Motor Vehicle Dealers and Repairers Bill 2013, is currently before Parliament.
Minister for Fair Trading, Anthony Roberts, said one of the issues raised by stakeholders during the consultation process, though not within its scope, was the relationship between motor vehicle smash repairers and insurers.
"The Motor Vehicle Dealers and Repairers Act does not cover the relationship between insurers and repairers. The provisions relating to this relationship are contained in the Fair Trading Act," Roberts said.
"In April of this year, I asked my Motor Vehicle Industry Advisory Council to give consideration to developing the terms of reference for a possible public inquiry.
"We have been working with stakeholders over the past six months to determine the key issues affecting the industry and how these impact on consumers."
Insurer
Suncorp
welcomed the NSW Government's inquiry: "This inquiry provides an opportunity to discuss the significant challenges the repair industry faces and how insurers and repairers can work together to overcome them," said Leigh Bryan, Suncorp head of motor claims.
"The smash repair industry is facing unprecedented change and advances in motor vehicle technology that is effectively restructuring their businesses," he added.
"We welcome the opportunity to showcase some of the highly skilled repairers we have partnered with to meet these challenges. Both insurers and repairers share a common goal of getting our customers back on the road safely and quickly for the customers we both serve.
"We need and are committed to a strong, innovative and sustainable industry and look forward to discussing the programs we have co-developed with repairers," said Bryan.
To make a submission or read more about the inquiry, click
here
.