Government overturns 'burdensome' Labor legislation | Insurance Business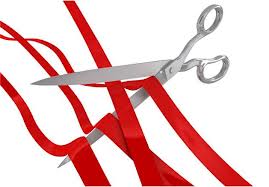 Treasury has opened FOFA amendments for public consultation over the next three weeks, including removing the amendments to the
Best Interest Duty
provisions.
As
Insurance Business
reported last year, from 1 July, 2013, brokers would not be able to move clients to a new policy or insurer if there is no proven benefit under the
Best Interest Duty
guidelines of Future of Financial Advice reforms.
However, the Abbott Government says the previous administration's reforms are "unwieldy, burdensome and unnecessarily complex".
As a result, the Government has released draft regulations and legislation for its proposed reforms to the public to discuss. They include removing paragraph 961B (2) (g), known as the 'catch all' provision in
Best Interest Duty
.
The Government says that subsection 961B(2) provides a "safe harbour for satisfying the best interests duty and lists a series of steps that an adviser must prove that they have taken any other step [in addition to the six preceding ones] that […]would reasonably be regarded as being in the best interest of the client".
There are concerns that removing the 'catch-all' provision would lead to consumers receiving lower quality advice as it would weaken the best interest duty and reduce it to a 'tick box' exercise for brokers.
However, this amendment is likely to garner some praise from brokers who last year took issue with plans for a
Best Interest Duty
guideline,
branding it "absurd" and "rubbish".
"The concept of disallowing a change in underwriter where there is no 'reason' of benefit to the insured is absurd," said insurance broker David Clarke.
Assistant Treasurer, Senator Arthur Sinodinos said the amendment would give brokers renewed confidence in their work.
Other key amendments include:
Removing the opt-in requirement
Streamlining the annual fee disclosure requirements;
Amending the best interests duty to allow for scaled advice;
Exempting general advice from conflicted remuneration; and
Amending grandfathering to allow for adviser movements.
The draft legislative amendments and draft regulations are available at the
FOFA website.
To try to get the law in place for the financial services industry as fast as possible, the Government will put in "time sensitive measures" through regulations to the extent legally possible, with amendments to be subsequently made in the primary legislation, Treasury said.
The interim regulations – those made redundant by the passing of the legislative amendments – will be repealed once the legislative amendments have been passed, while amendments best addressed via regulations will remain in place.
The consultation process will be open for three weeks, with submissions closing on 19 February.
Following the consultation process, the Government predicts regulations will be made at the end of March 2014 and a Bill will be introduced into Parliament in the 2014 autumn sitting period to be passed into law during the winter sitting period.
Do you agree with the reforms to the FoFA legislation? Tell us what you think below.