Government releases landmark disaster report | Insurance Business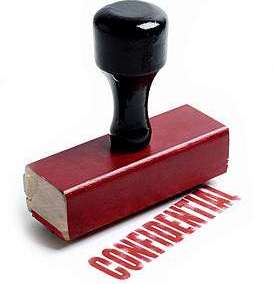 The Productivity Commission has released its final report on the state of funding for natural disasters in Australia and makes for interesting reading for the insurance industry.
With submissions from a host of insurance companies, actuaries and governing bodies, the
Productivity Commission, Natural Disaster Funding Arrangements
report hammered current funding arrangements as "inefficient, inequitable and unsustainable."
"Current government natural disaster funding arrangements are inefficient, inequitable and unsustainable. They are prone to cost shifting, ad hoc responses and short-term political opportunism," the report notes.
The wide-ranging report pays particular attention to the insurance industry and gives the Australian market a solid account with room for improvement.
"Insurance markets in Australia for natural disaster risk are generally working well, and pricing is increasingly risk reflective. Insurers can and should do more to inform households on their insurance policies, the natural hazards they face and the indicative costs of rebuilding after a natural disaster."
Insurers come under the spotlight when it comes to the information they share with households about their policies and natural disaster risk as more collaboration is called for.
"Insurers should provide additional standardised information to households regarding their insurance policies, the natural hazards they face and indicative costs of rebuilding after a natural disaster. This work should be led by the
Insurance Council of Australia
developing guidelines, within one year, to ensure consistency in the provision and presentation of this information across insurers."
When looking at the controversial state of insurance in North Queensland, the report calls for brokers to fill the breach in a bid to increase affordability for the region.
"There are other options that could lead to price reductions and better outcomes for consumers in north Queensland. Insurance brokers could be an effective intermediary for consumers to use to assess the insurance options that best meet their specific needs," the report says.
Taxes and
Government
subsidies and intervention also come under the microscope as the report notes that both of these can limit the uptake of insurance due to affordability concerns and the communication of risk while outlining other options that would be better suited.
"State and territory taxes and levies on general insurance should be phased out and replaced with less distortionary taxes," the report says.
"State and territory insurance taxes distort price signals and contribute to affordability problems and underinsurance.
"Replacing state and territory insurance taxes and levies with more efficient revenue sources, such as broad-based payroll or land taxes, would improve the price signal to policyholders and improve the effectiveness of insurance as a risk management tool. The resulting price decrease could also encourage households and businesses to take up insurance or increase their cover.
"International experience has shown that government intervention in property insurance markets through subsidies weakens the price signals that insurance premiums send to households and businesses about the level of risk faced. These schemes also create fiscal risks. Governments have had to bear significant costs following large natural disasters because their insurance schemes failed to accumulate adequate reserves.
"Governments should not address affordability concerns by providing subsidies, especially to high-risk households. Subsidies reduce the effectiveness of insurance in communicating and managing risk."
Affordability is a key concern of the report but the Productivity Commission notes that high pricing is generally a reflection of high risk and mitigation is needed in order to reduce premiums.
"…the cost of insurance being high is not a problem per se. Where high costs reflect the level of risk, this is an efficient outcome. Governments should avoid intervening in the market in this case, so as not to distort price signals. However, reduced affordability of insurance is a concern if it is due to market distortions, such as taxes, a lack of competition, or information asymmetry. Governments might also intervene in the market where there are equity concerns, such as people on low incomes facing large insurance costs."
The Government attitude towards mitigation comes under scrutiny as the report calls for an uptick in expenditure over the coming years as current expenditure is "below the optimal level."
"The Australian Government should gradually increase the amount of annual mitigation funding it provides to state and territory governments to $200 million. Initially, this funding should be distributed to state and territory governments in accordance with the allocation under the National Partnership Agreement on Natural Disaster Resilience."
To read the full report, click
here
.