Government taskforce to crack down on CTP insurance fraud | Insurance Business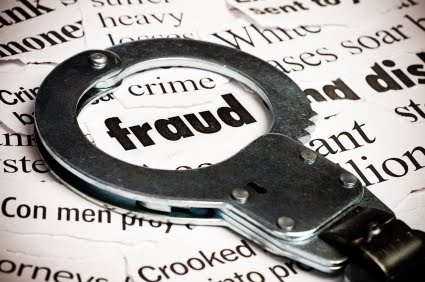 The New South Wales
Government
will establish a taskforce and hotline to crack down on fraud in the compulsory third party (CTP) market across the state.
Minister for Innovation and Better Regulation, Victor Dominello, revealed the taskforce earlier this week as the average green slip for a car in Sydney now costs more than $600 with prices having risen by up to 70% since 2008.
Fraud has been highlighted as a contributing factor to the price rises as Government data indicates that fraudulent claims are contributing a $75 increase for each NSW green slip.
"The NSW Government has identified an alarming rise in suspected fraudulent CTP claims. This is unfair and cheats all motorists who end up paying higher green slip prices," Dominello said.
"A dedicated fraud taskforce is being established to crack down on this issue and identify ways in which it can be prevented."
The taskforce will be managed by the State Insurance Regulatory Authority (SIRA) and Rob Whelan, CEO of the
Insurance Council of Australia
will represent the organisation on the taskforce.
Whelan noted that while the majority of CTP claims are genuine, weeding out fraud in the sector will benefit all New South Wales motorists.
"Though most claims are genuine, NSW Government evidence shows that an increasing number of claims being lodged are likely to lack merit," Whelan said.
"It's in the interests of all NSW motorists and people injured in motor vehicle accidents that the CTP scheme is fair, affordable and sustainable. The insurance industry is pleased to be invited to work with SIRA and other stakeholders, in particular the legal and medical professions, to identify solutions."
Both
Suncorp
and
IAG
welcomed the decision to form the taskforce as Chris McHugh, Suncorp executive general manager statutory portfolio, said the focus on CTP offers a broader opportunity for changes.
"The current scheme offers large lump-sum payouts for minor injuries, which encourages fraudulent and exaggerated claims that can drive up premiums," McHugh said.
"Establishing this taskforce is a vital first step in ensuring we work together to provide better value to those unfortunate enough to be genuinely injured on our roads."
Chief executive of IAG's Australian consumer division, Anthony Justice, said that the company will work alongside the Government to help remove fraud from the industry.
"CTP insurance is designed to protect motorists from the financial cost of injuring someone else on our roads, but unfortunately there are some extreme claims that are considered to be fraudulent," Justice said.
"We will continue to actively work with the Government and the relevant authorities to remove such practices."
The taskforce will be chaired by Anthony Lean, chief executive of SIRA, and the Government has also set-up a dedicated CTP Fraud hotline which anyone who suspects fraud can call on 1800 600 444.