Government to dump builders warranty scheme | Insurance Business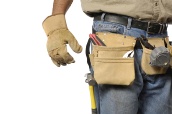 The Victorian Parliament is considering a new bill that will replace the current domestic building insurance scheme, currently underwritten by
QBE
, with a consumer protection fund.
The
Building Legislation Amendment Bill 2014
, introduced this month and currently at the second reading stage, proposes that the current domestic building insurance scheme is replaced with a domestic building consumer protection fund, backed by statutory guarantee, from 1 July 2015.
The fund is intended to broaden the scope of eligibility to make a claim and improve protection for consumers.
Eligibility to claim against the fund will be triggered whenever a project is incomplete or there is a defect and:
The builder (or building entity) has died or disappeared or is insolvent; or
The Victorian Building Authority (VBA) has certified that a rectification order has not been complied with, or successfully appealed to, and the building contract has been completed or terminated; or the builder (or building entity) has been partially suspended, suspended or de-registered and thus cannot complete the project; or
The builder is certified as permanently and significantly incapacitated and no substitute arrangements are available.
Minister for Finance Robert Clark has said for builders the new fund will mean "a single, integrated process for registration and for coverage of their projects, without their livelihood being dependent on separately satisfying a regulator and an insurance company".
The existing domestic building insurance scheme will be retained until the fund is established. The fund will initially be managed by Victorian Managed Insurance Authority on behalf of VBA, but it is anticipated that the VBA will assume management responsibility by 1 July 2016.
QBE entered an agreement with the VMIA for builders warranty on 29 March 2010. It is unclear if and how the consumer protection fund will be underwritten.
Insurance Business
approached QBE but the insurer said it did not have any more information than what the
Government
has released.
The second reading of the bill took place on 8 May and has been adjourned until Thursday 22 May.