Government to spend millions on insurance in Queensland | Insurance Business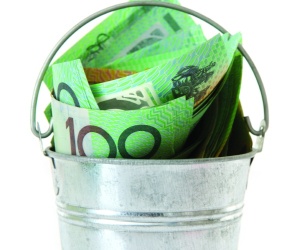 The Federal
Government
has pledged $12.5m over three years to address insurance costs in North Queensland as part of the latest budget.
Last night the Treasury issued the 2014-15 budget to get Australia's finances "back on track and lay the groundwork for future prosperity".
The budget goes to lengths to address insurance issues in North Queensland, building on the
recently opened inquiry into insurance affordability in the region
.
To address insurance costs in North Queensland, the Government will provide up to $12.5m over three years from 2014‑15 to the Queensland Government to provide grants to bodies corporate to undertake engineering assessments of strata‑title properties in North Queensland. The assessments are to identify risks that can be mitigated.
The Government says the assessments will provide better information to insurers which will enable them to set premiums that more accurately reflect individual property risks.
The assessments will also help residents of strata‑title properties to be fully aware of the risks to their properties from natural disasters. This will provide bodies corporate with an opportunity to take necessary action to mitigate those risks and reduce their risk assessment by insurers, and ultimately reduce insurance premiums in some cases.
Government also plans to plans to boost total infrastructure investment by Commonwealth State and local governments as well as the private sector or more than $125bn by 2019-20.
NIBA CEO Dallas told
Insurance Business
this afforded opportunities to the insurance industry.
"Infrastructural projects will require insurance support. The insurance and risk process will continue to support the effective implementation of them," he said.