Graduate program for future leaders launched | Insurance Business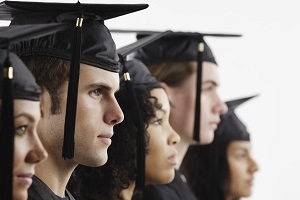 Insurance & Care NSW (icare) has launched its first graduate program to build graduates' potential to become its next generation of leaders.
The two-year program, which will commence in February 2017, is open to university graduates with diverse academic backgrounds who have completed their degree in the last 12 months.
Greg Barnier, icare chief people officer, said: "At icare, our customers are at the center of everything we do. We're seeking graduates from all areas of study who have self-awareness, empathy, and a genuine curiosity to learn."
"Our program encourages graduates to think strategically, analytically, and creatively about our customers, so we want candidates with achievements outside of university life, such as work experience, sport, community service, or leadership roles."
Barnier explained why graduates should consider a career with the organisation.
"icare is a young and vibrant organisation with the culture, ambition, and agility of a start-up, while being one of the largest general insurers in Australia. We offer fulfilling careers and a competitive salary," Barnier said.
"Our people operate with a Commercial Mind and Social Heart. This allows them to push the boundaries of strategic thinking and drive leading edge transformation of insurance and care services for the NSW community.
"We value courageous people and welcome those who take risks with integrity, accountability, and respect. Join us as graduates and we will coach you to be the future leaders of icare," Barnier said.
Graduates who are accepted into the program will gain knowledge and experience across a range of functions that support icare's business operations.
They will undergo four six-month rotations across key business lines, including workers insurance and lifetime care, customer experience, strategy & transformation, the office of the CEO, and people engagement.
Applications are open from 1 August to 16 September 2016.
For more information, interested applicants can contact the following:
icaregraduates@hudson.com
, 1300 911 662, or visit:
http://au.gradconnection.com/employers/icare/
.
Related stories:
W+K, APIG scholarship open for applications
International broker JLT reveals memorial scholarship winners
New insurer icare officially launches
2016 Aon Benfield scholarship winner announced