Great teamwork makes anything possible | Insurance Business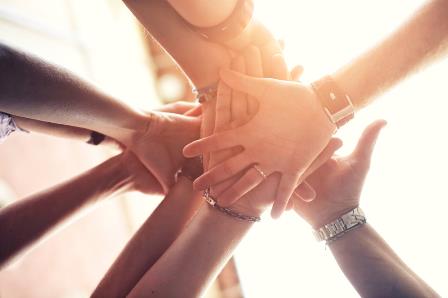 History tells us that great teams achieve the near impossible. We see it in Olympic sport, in medical research, the arts and military, and particularly in business when great teamwork turns a mediocre plan into an outstanding result.

However, we live in a nation where every enterprise calls a group of more than two people a team. Even in small businesses there are leadership teams, sales teams, business unit teams and project teams.

Do you find it strange that organizations say they have teams, then complain about disunity amongst leaders and silo behavior slowing the business and disrupting service and the bottom line?

The harsh reality is that these businesses regularly use the word 'team' to describe business groups or functions and yet fail to develop the single greatest capability to succeed in the complex and ever-changing world: having the whole business work together as one team.

It is a recipe for mediocrity and it causes untold damage to businesses in every sector.

What does 'work together' mean for business?

Four characteristics will tell you immediately if you have people working together in a one-team culture:

• Your leadership team is united and they collaborate outside of formal meetings
• Functional experts and teams openly work with others to tackle the business challenges
• Managers and employees work like partners to help each other to perform
• The business is nimble and adapts quickly to opportunities and threats

These four areas can be summarised as leadership, teamwork, performance and change. They are the pillars on which you can build a strong business culture.

Use five crucial practices to build your team culture
While there is much written about team building and bonding, the reality is that these are short-term fixes at best.

From business leaders to sports coaches, successful leaders are deliberate about building a one-team ethos into day-to-day behavior because without this, the spectre of disunity and silo behavior soon emerges under pressure.

On the positive side, by developing a one-team culture you can respond quickly to opportunities, better servicing key clients and capitalising on marketing and sales initiatives.

The Think One Team model has identified five crucial practices that characterise the behaviors and culture of organizations that have great teamwork within and between teams. You can use these to strengthen your business culture and performance.

1. Share the big picture
To establish and build a team that performs under pressure you must ensure that everyone and every team knows and shares their part in the bigger picture. That picture might be of the business vision and values, or simply just understanding workload and priorities in the next few weeks. Without it, your employees' likely response to pressure will be to get busy and blinkered which means gaps, duplication and inefficiencies.

Sharing the big picture starts with you and the way you interact with other leaders in the business. There are many clever ways that effective leaders share the big picture:

• Define a small set of 'trademark' values and behaviors that you want to characterise the business. If possible, get the whole team involved in formulating this because it will generate energy and commitment.
• Get into the habit of engaging people early in any new initiative. Keep them informed, explain the 'why' behind decisions and consider the impact change has on people.
• Use 3-monthly updates to share the big picture of the business plan and goals.

In a busy world, in even the smallest of businesses, people lose motivation and direction if they don't understand the bigger picture.

2. Share the reality
If there is one characteristic of high performing teams that sets them apart it is open and honest conversations. They don't sugar coat their stories, they seek, offer and receive feedback and they respectfully challenge each other.

When the opposite prevails, people avoid and deny reality – which puts your business at risk because people won't raise concerns.

One of our clients has embedded the Think One Team method into his small business using the following three guidelines to which all managers are committed:

1. Put values first in recruitment decisions
A recruitment choice puts the business at risk. Be fully accountable to get the right values fit for your business. Never recruit a technical expert no matter how good they are if their values don't fit. If in doubt, use psychological profiling to support your decision.

2. Do not compromise on behaviors
Immediately call behaviors that don't fit the culture. Be accountable as a leader because what you accept, you approve and that will become your culture.

3. Ask for and gracefully accept feedback
Regularly seek feedback from your team and colleagues. Receive graciously, reflect slowly and then act on what needs to change.