Group urges Lloyd's CEO to rewrite rules on coal | Insurance Business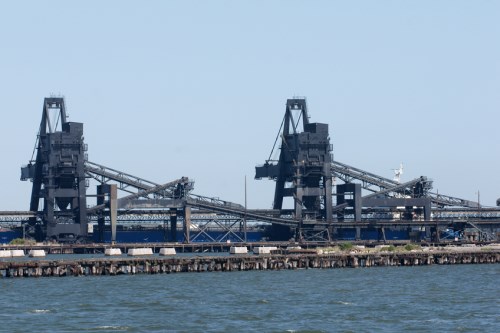 It looks like we won't hear the end of the coal-insurance discussion until every single investment by insurers is pulled out and not one policy in existence covers coal projects.
Lobby groups have been on a roll – adamant in getting insurance firms on board in their stern fight against coal. Now an environmental law group has reportedly gone straight to Lloyd's of London chief executive Inga Beale herself. The message is simple: amend the rules to get Lloyd's members off coal, for good.
The Telegraph reported having seen a letter from ClientEarth, a charity registered in the UK.
Founded by environmental lawyer James Thornton, the non-profit organisation believes more can be done, and particularly by Beale as CEO of the world's specialist insurance market. It wants the Lloyd's rulebook to be rewritten to make sure members do not invest in, or insure, coal-related firms and undertakings.
Beale, meanwhile, reportedly told the publication that the market is in the process of examining what was described as "the best way" for Lloyd's to assist in the world's shift to low carbon. Last year Lloyd's announced it will implement a coal exclusion policy starting April.
'It makes no sense'
Among the recent firms to unveil its climate change strategy was Generali, which last week said it is divesting €2 billion from coal and at the same time "maintaining a minimum level of exposure" in the sector in terms of underwriting – which doesn't make the cut for the Unfriend Coal campaign.
"Generali's failure to act on underwriting is unacceptable," said campaign coordinator Lucie Pinson. "What it calls minimal underwriting support for coal leads to thousands of premature deaths each year and increases the risk of runaway climate change.
"It makes no sense to divest from coal but keep insuring coal projects, and we will maintain pressure on the company."
As for the insurer's divestment policies, the group sees them as having the potential to be among the industry's tightest if no exceptions are allowed. As per the strategy approved by the board, Generali will allow exceptions in countries where producing electrical and heating energies, for lack of an alternative, still depends on coal.
Related stories:
Generali to step away from coal investments
Allianz will insure coal projects... for now