Has the rural sector become the 'forgotten child' of the insurance market? | Insurance Business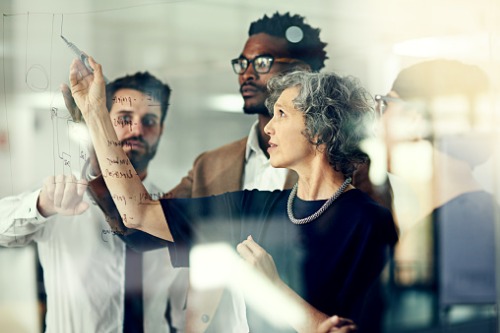 The rural, farm-based market has traditionally presented insurers with a variety of challenges, yet it's becoming apparent that appropriate insurance products have rarely been more necessary for Australian farmers.
In light of the ongoing drought and the upcoming cyclone season, farmers require protection, yet market penetration remains relatively low, with numerous insurers exiting the space altogether. Why has it become the 'forgotten child' of the insurance market?
James Dunk, director for Dunk Insurance, feels that two main issues have contributed to the present situation.
Perhaps first and foremost is the fact that claims processes tend to gravitate towards being metro- and technology-centric. This can present an issue for communities where accessibility and internet connectivity is lower by default.
"On some occasions, you may be dealing with long-term family operations who still don't even own a computer," says Dunk. "Getting assessors and repairers to a site can also take quite a bit of time and cost, once you're dealing with the more remote parts of Australia. This only gets compounded in situations where there has been a major disaster affecting multiple properties."
Time in particular is a crucial issue; a claim that takes several months to resolve in an urban centre may present an annoyance to the policyholder, but in a rural setting a delayed payout can have a significant impact on a farm's ability to operate over the next year or more.
Secondly, Dunk feels that in comparison to other areas of insurance, there is a lack of R&D to develop products that keep pace with the unique needs of the market.
"The Australian farm insurance industry is worth around $1 billion – this sounds like a lot, but there's one major player and lots of smaller agencies," says Dunk. "So with that in mind, insurers aren't necessarily spending the R&D dollars to develop up-to-date products."
Nonetheless, Dunk is positive about the prospective future of the industry, and believes there are still untapped opportunities. Brokers, he feels, have an obligation to serve as educators for potential clients within the space, filtering information to people via means that can be easily understood.
"It can be difficult for people from the city to get their heads around the distance and scale involved in insuring some of these properties," says Dunk. "But the upside is that brokers can really have their value magnified in these rural areas if they're willing to work alongside the communities. Larger insurers aren't always willing to establish offices in these areas, so there's real opportunity for smaller operators."