HCF on the value of private health insurers during pandemic | Insurance Business Australia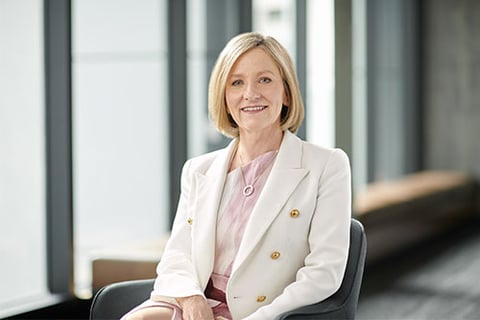 The private health insurance (PHI) sector is playing a vital role during the health crisis that is the COVID-19 pandemic.
In this rapidly evolving situation, PHIs are creating new long-term and short-term measures to deliver quality and ensure safety for their clients in order to combat any potential compromises, risks or vulnerabilities posed by the virus.
"… HCF recognises that many may be feeling overwhelmed by the information out there, however it's important that all members understand what value their policy brings," HCF CEO and MD, Sheena Jack (pictured) said.
"To give our members the utmost peace of mind during this time we made the early decision that all hospital policies would cover any COVID-19 related hospital admissions at no extra cost to our members.
"At such a stressful time, the last thing people need to be thinking about is whether they are covered," she concluded.
One area the company is specifically focusing on, according to Jack, is mental health.
"We know mental wellbeing is just as important as physical wellbeing, especially in the current challenging times of the COVID-19 outbreak," she said.
"Since early March we have been offering members a new online mental health program to ensure members have access to the vital services they need.
"This includes access to online doctor service GP2U and PSYCH2U which delivers psychiatry and psychology services via video sessions. An exclusive partnership with Calm Kid Central will provide our HCF families access to an online therapeutic personalised support, education and resources program developed to help four- to 11-year-old kids with 'big feelings' and emotional challenges," Jack commented.
During a time when home isolation is straining relationships and psychological wellbeing, these measures may help ease the burden imposed by the present uncertainty.
In addition, the mental health measures also include HCF funding half day mental health hospital attendances, that will be delivered via video or telephone on a continuous basis, to services that were previously provided in hospital.
"HCF will also fund video or telephone consultations for up to 30 minutes for members who do not wish to participate in half day programs and as an alternative to contracted outreach programs," Jack said.
To help provide clarity and reassurance to their members, Jack says HCF has introduced a number of measures and policies to protect them. Such measures include online services, telehealth options and hospital cover.
"All HCF members with a hospital policy are covered for COVID-19 related claims and can still elect to be treated as private patients," Jack said, countering previous reports claiming some PHIs had worked to exclude COVID-19 treatment from their insurance.
"Many members will still require hospital treatment for health conditions unrelated to COVID-19 and will have their policy in place to cover this. Category 1 and urgent Category 2 surgeries continue to be undertaken. This refers to all 'urgent' surgeries that have the potential to deteriorate quickly to the point where it may become an emergency," Jack added.
"HCF has a range of online products and services available to support members, including telehealth services providing online access to healthcare professionals including psychologists and GPs; programs to manage health risks such as weight loss and support for chronic conditions such as diabetes and heart disease. HCF Dental and Eyecare centres continue providing emergency care by appointment."
In response to claims of PHIs excluding COVID-19 patients or treatments from their policies, Jack claims HCF has endeavoured to deliver early 'peace of mind' to their clients during this time.
"To give our members the utmost peace of mind during this time we made the early decision that all hospital policies would cover any COVID-19 related hospital admissions at no extra cost to our members," she said.
The company has also vowed to delay premium increases, provide involuntary unemployment assistance (IUA) and online access to health services. Jack says these policies are being revised daily to ensure they address their clients' needs.
The IUA is available to members who hold hospital only or hospital and extras cover who become involuntarily unemployed through no fault of their own, enabling them to have HCF cover their health insurance premiums for up to six months.
"We have put into place a range of financial measures to support our members most in need, including: Involuntarily Unemployment Assistance which is included in many of our policies," Jack explained.
"We have also extended this provision by widening the criteria for our IUA benefit to include not just members who have been made redundant but also those who have been stood down, part time and casual workers and the self-employed."
Premium waivers or policy suspensions due to unemployment or financial hardship are also being offered by HCF, Jack says.
"Beyond these financial support measures, HCF has confirmed the provision of COVID-19 cover for all hospital policyholders, delayed premium increases until at least October, and ensured members can access virtual services that are able to move online," she said. "We are revisiting our offerings daily to ensure ongoing value in the context of this pandemic."
But despite the severity of the coronavirus outbreak and its repercussions on the PHI industry, Jack says there are still other pressing health issues that are in urgent need of medical assistance.
"Although this health crisis has altered our way of living for the time being, the reality is that many of our members still require their immediate healthcare needs to be met," Jack revealed.
"Whether it is giving birth, receiving cancer or cardiac treatment or medical assistance as a result of an accident, HCF will continue to support our members for these ongoing needs. We remain agile in this critical environment to ensure we never lose sight of what matters most to our members."
As for the challenges the COVID-19 pandemic poses in the coming six months, Jack says ensuring their customers remain at the centre of HCF's response is priority.
"This is a rapidly evolving situation which we are adapting to day-by-day to ensure our member needs remain front and centre. It's important we all pull together and work as a united healthcare system to balance the short- and long-term healthcare needs across the country," she said.
Acknowledging the critical balance that the two health systems will play as and when we emerge from the COVID-19 pandemic has also been important. Jack revealed they anticipate high demands on category 2 and 3 surgeries when the pandemic eventually passes.
"This will place high pressure on hospital waitlists, and we stand ready to work with the Government and members to ensure we balance demands on the system," she said. "We are continuously monitoring the situation with the COVID-19 outbreak and working alongside industry and Government to ensure Australians have access to the services they need in this challenging time."