HCF partners with private healthcare providers | Insurance Business Australia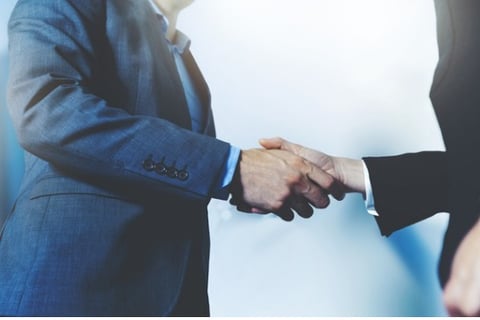 Australia's largest not-for-profit health fund HCF has entered a five-year partnership with two private healthcare providers – HealtheCare and Adventist HealthCare Limited (AHCL). It has also extended the benefits and services provided by long-term partner Ramsay Health Care.
HCF's agreement with HealtheCare
The HealtheCare deal is part of HCF's aim to innovate and provide increased options for its members. It will enable HCF members to access 17 facilities in regional New South Wales (NSW), Sydney, and Tasmania, including around 1,200 hospital beds and 70 operating theatres.
HealtheCare chair Ben Thynne said: "By working closely with funders like HCF over time, we're able to secure sustainable agreements as the industry tackles the many challenges that lie ahead, such as workforce shortages and reforms to the private health sector in areas such as prostheses.
"The private health sector offers a highly valued choice for consumers, and close partnerships with funders like HCF provide us with the opportunity to create more value for patients through new models of care, initiatives like gap-free orthopaedic surgery, and more seamless transition to services like rehabilitation in the home."
HCF's agreement with AHCL's Sydney Adventist Hospital
The new long-term agreement with not-for-profit Sydney Adventist Hospital, operated by AHCL, will enable HCF members on the North Shore and surrounding areas to access one of Australia's longest-running private facilities with more than 700 beds.
AHCL CEO Brett Goods has welcomed the extension of the HCF collaboration, which is expected to achieve significant benefits for HCF members and AHCL patients.
"Our strategic partnership has already achieved significant success and demonstrates our willingness to innovate," Goods said.
"We're looking forward to working with HCF to provide affordable access to excellent private health care for our patients.
"Our five-year agreement acknowledges the increased costs hospitals are facing and commits to exploring further initiatives that will help to achieve affordability, better care and great outcomes for patients."
HCF expands benefits and services provided by Ramsay Health Care
Aside from entering the two five-year deals, HCF has expanded the benefits and services provided by long-term partner Ramsay Health Care.
The expansion will provide HCF members with more access to a greater range of services and savings.
The Ramsay Connect program will enable more members to recover post-surgery in the comfort of their homes through multidisciplinary home-based or remotely delivered care for patients transitioning home after a hospital stay or requiring additional support after treatment. Additionally, HCF members will receive a 5% discount on selected purchases at all Ramsay and Malouf pharmacies when signing up for the Ramsay Pharmacy Better Rewards program.
Ramsay Pharmacy CEO Greg Kennedy said the deal reaffirms the service provider's commitment to "making quality healthcare more accessible and affordable for Australians."
"The new pharmacy discount program offers an opportunity for HCF members to access exclusive promotions and events, free samples, and earn points towards cash rewards," he said.
HCF CEO welcomes agreements with health service providers
HCF CEO and managing director Sheena Jack said the strategic partnerships with the three service providers will help grow all organisations involved by delivering long-term benefits to HCF members while strengthening the sustainability of the private healthcare system.
"This is a big boost for our 1.8 million members and highlights our commitment to ensuring we provide them with access to the best services available by extending partnerships with private healthcare providers such as Sydney Adventist Hospital and HealtheCare hospitals," Jack said.
"Continuing access to these high-end facilities while adding a number of new services available to members at home during their treatment or while in recovery through Ramsay Health Care is an exciting prospect."