Heavy losses 'decimate' industry | Insurance Business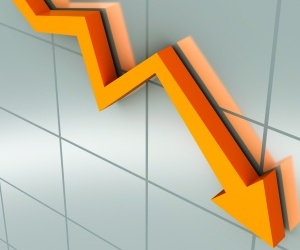 KPMG
has released their latest
General Insurance Industry Review
which details the enormous losses the insurance industry has faced over the last 12 months.
Throughout the year, KPMG report that the "tough conditions" faced by Australian insurers have seen insurance profits plummet 23.6% "to just $3,735 million, compared with the previous 12 month's 5-year high of $4,982m."
KPMG noted that the spate of disasters that hit the country over the previous 12 months have weighed heavily on the sector.
"Following a quiet period without significant natural disasters, insurers faced five catastrophes this year," the report notes.
"They included Cyclone Marcia, heavy storms in NSW and South East Queensland, hailstorms in Sydney and Brisbane, as well as bushfires in South Australia. Together these have cost the industry $3.6 billion.
"As a result, the industry loss ratio increased to 67.2 percent from the 5-year low of 61.6 percent in 2014."
Scott Guse, KPMG insurance partner, said that while the year has been challenging, positives can be found.
"This has been a very challenging year for Australian insurers," Guse said.
"Natural disasters hammered the industry, while continued competitive pressures on premium rates resulted in negligible growth in gross written premiums.
"There are at least some positive findings, however. Investment returns improved, while on costs, the industry expense ratio remained steady at 26.3 percent in 2015. Additionally, a number of insurers who in recent years invested in transformation and cost optimisation projects are now beginning to see the benefits of implementing new systems and streamlining processes."
Competition remains a key industry concern as the report notes that challenger brands continue to grow in the Australian market at a faster rate than traditional insurance businesses.
"We do not see competitive pressures diminishing in 2016, so insurers will have to ensure underwriting discipline is maintained in order to protect future earnings and avoid acquiring poor quality portfolios, simply to achieve short-term, top-line growth," Guse continued.
"The industry continues to see strong growth in challenger brands, non-traditional market entrants and low-cost online insurers. These challenger brands persist in taking market share from the incumbents, and they continue to outpace industry growth, albeit off a smaller base."
Looking to the future, Guse told
Insurance Business
that a familiar concern will be the biggest challenge facing the industry over the coming year.
"Cyber. Why I think it's the biggest challenge is because the insurance industry, at the moment, doesn't have the right skills internally to offer these sorts of products," Guse said.
"They are starting to develop them, but there is no perfect model for what good cyber practise represents because it's continually changing. So insurance companies don't have the cyber skills internally to work out how they should be pricing these sorts of policies, what sort of risk management practises companies should have in place, and how they should assess what the potential damages and likely outcomes are.
"I see that as a real challenge for the insurance industry for next year and I see the solution as a co-source model, where they engage experts in this area to work with the insurance companies to enhance their own skills and abilities internally for a period of time before they are able to take it all in-house."
Further details from the report, alongside an interview with Scott Guse will appear in the next issues of
Insurance Business
magazine.