High Court ruling to make it harder for insurers to deny claims | Insurance Business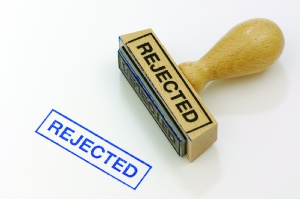 Insurers cannot deny a claim due to an insured's act or omission if that act or omission did not cause the loss, thanks to clarity provided by a High Court ruling.
This is good news for brokers and their clients as it means the insurer is now more restricted as to what it can exclude in a policy. It also means insurers will have to prove that an insured's act or omission is the reason behind the claim rather than simply reject a claim due to a failure to disclose something or an unrelated action. Failure to do so could see the insurer handing over a hefty pay-out.
According to Wotton +Kearney partner Patrick Boardman, in the case of
Maxwell v Highway Hauliers Ltd (Maxwell)
, the insurers sought to exclude the loss arising from two separate truck crashes because the two drivers failed to obtain a required PAQS test score (a psychological test about safety) so cover was excluded by way of an endorsement, although that failure was accepted as not being causative of the accidents.
The WA Court of Appeal held that the
Insurance Contract Act's
s54 (insurer may not refuse to pay under certain circumstances) applied to the insured's omission and so the insurers could not deny cover on that basis.
"I can see why it is good news for brokers and insureds," Boardman told
Insurance Business
. "It does provide them with cover which on its face may be excluded under the policy."
"It is a problem for insurers in that there are certain risks they do not wish to underwrite but that ability to exclude risk they don't want to underwrite is now limited.
"It could be that some underwriters may, for example, wish to not insure drunk drivers and exclude them to that affect but […] [now] it is up to the insurer to prove that the act or omission caused the accident and so are entitled to exclude. The restrictions on the risks that insurers want to cover are constrained."
Boardman urged insurers to make sure their guidelines are in place and "strictly adhered to".
"If insurers had really strict guidelines in that they would not cover untested drivers, say as in
Maxwell
, there may be potential to say they have been prejudiced because they would never have covered that. That puts the onus back on the insurer to establish that their guidelines are always adhered to and that the underwriter had no discretion as to whether to comply or not.
"If an insurer wants to argue prejudice and argue it cannot cover certain risks, the insured could sue and could test whether the insurer adheres to the guidelines."
Boardman said the court case has already set a precedent as the same High Court ruled that a similar case in the Queensland Court of Appeal which ruled in favour of the insurer on section 54 is incorrect.
In an earlier case of
Maxwell and Johnson v Triple C Furniture & Electrical
, the Court of Appeal ruled that section 54 did not apply to an insured's failure to undertake a mandatory flight review and so when the plane crashed, the insurer was able to deny cover because that requirement had not been met. However, the High Court said this ruling is incorrect and that all that mattered was the insurer seeking to deny or limit cover because of the insured's act or omission occurring after the policy incepted.