Hi-tech thieves steal cars using laptops | Insurance Business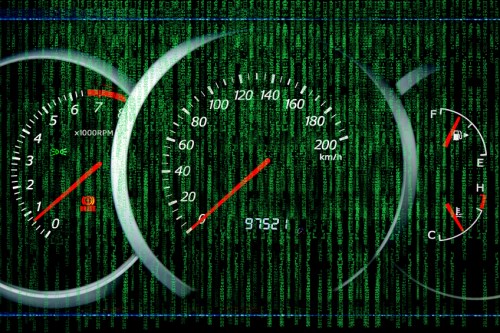 The car industry has another reason to worry as police and car insurers say thieves are now hacking into the electronic ignitions of late-model cars to steal the vehicles, reported
The Wall Street Journal (WSJ)
.
Said the
WSJ
report, the method was discovered after two thieves were caught on camera using a laptop to start a 2010 Jeep Wrangler and steal it from the owner's driveway in Houston. It's the same method, police say, which was used to steal four other late model Wranglers and Cherokees in the city, none of which were recovered.
Senior Officer James Woods of the Houston Police Department's auto anti-theft unit told
WSJ
: "If you are going to hotwire a car, you don't bring along a laptop."
"We don't know what he is exactly doing with the laptop, but my guess is he is tapping into the car's computer and marrying it with a key he may already have with him so he can start the car," said Woods.
According to the National Insurance Crime Bureau (NICB), an insurance group that monitors car thefts across the US, there are recent police reports that link thefts of newer model cars to what it calls "mystery" electronic gadgets.
"We think it is becoming the new way of stealing cars," said Roger Morris, NICB VP.
"The public, law enforcement, and the manufacturers need to be aware."
Morris said they had no idea how many cars have been stolen using this method. And as miniscule it is in the overall car thefts, it shows that hackers "will do anything stay one step ahead."
Over the past two years, Fiat Chrysler, General Motors, and Tesla Motors were forced to alter their car electronics after discovering their vehicles could be hacked. Last year, Fiat Chrysler recalled 1.4 million vehicles to fix a software loophole that enabled two hackers to remotely hijack a 2014 Jeep Cherokee.
Startups and car-parts makers have also become committed to cyber-protecting cars.
"In an era where we call our cars 'computers on wheels,' it becomes more and more difficult to stop hacking," Yoni Heilbronn, VP of marketing for Argus Cyber Security Ltd., an Israel-based company that develops technologies to stop or detect hackers, told
WSJ
.
"What we now need is multiple layers of protection to make the efforts of carrying out a cyberattack very costly and deter hackers from spending the time and effort," said Heilbronn.
San Francisco-based Voyomotive is developing a mobile app that when used with a relay switch installed on the car's engine can prevent hackers from stealing the car by controlling the door locks and preventing the engine from starting.
Related stories:
Driverless cars will cut insurance prices by over 60%, study
VW to pay US$14.7 billion in settlement over diesel dupe
Uber begins driverless cars tests