How brokerages can back Aboriginal communities | Insurance Business Australia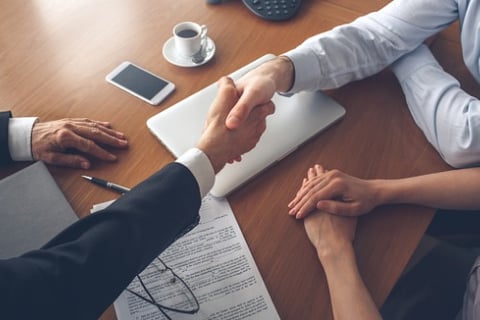 Last week, many Australians participated in NAIDOC Week – an annual event which celebrates the history, culture and achievements of Aboriginal and Torres Strait Islander people.
IAG's NRMA was among the organisations to get involved, rolling out billboards designed by Aboriginal artists across a number of locations in New South Wales.
Of course, work to support and elevate indigenous communities can't be confined to just one week of the year – instead, initiatives must be fully embedded in organisational cultures.
This is where non-profit Reconciliation Australia comes into play, providing frameworks for organisations to support the national reconciliation movement through its action plans.
IAG is among the organisations to have implemented an Elevate Action Plan – the most comprehensive of plans – in which participants actively champion initiatives to empower Aboriginal and Torres Strait Islander peoples and create societal change.
Speaking to Insurance Business, IAG group executive Neil Morgan said reconciliation efforts are not only the right thing to do, they also align with the insurer's wider purpose.
"For us, everything stems from our purpose, which is to make the world a safer place," said Morgan. "That's an inclusive statement – so we want to support all communities, all customers, and all people."
As one of the most advanced participants, IAG is charged with driving change in more challenging areas – including addressing indigenous incarceration, supporting indigenous enterprise, and providing employment, education and professional development opportunities to Aboriginal and Torres Strait Islander peoples.
"That's given us the drive to partner with organisations bringing internships into corporate Australia and we've also been able to place at least 45 of our people on secondments in indigenous communities to support local enterprise," said Morgan.
While IAG's RAP is among the most comprehensive, Reconciliation Australia offers support to organisations of all sizes and means – so even independent brokerages can get involved.
Morgan agreed that, while major insurers play an important role in driving change, initiatives must be embedded across every aspect of Australian business.
"The big corporates have a really significant role to play because they have the capacity to influence but I think if this is going to be a truly sustainable transition in the way that Australia works, lives and supports communities, then actually it must go well beyond the big corporates," he said.
When asked what smaller organisations could do to make a meaningful difference, Morgan said there was plenty within their remit.
"Perhaps a starting point is to think hard about the cultural competency of the organisation and consider what training and education might be appropriate," he said. "Then really making sure that that's a widespread and inclusive effort across the organisation – not just at leadership levels but actually getting everyone's awareness and understanding aligned."
Morgan also pointed to supply chains as a first port of call for businesses that are looking for ways to support indigenous communities.
"We work with Supply Nation as a way of supporting indigenous businesses and communities and, regardless of the size of the organisation, everyone has a supply chain so that's something worth thinking about," said Morgan.
Finally, he also suggested firms reach out to more experienced businesses if they want advice on how to support indigenous communities.
"It's really about asking and having conversations," he said. "It's not a competitive aspect of industry so it's actually a great thing to collaborate on and we find that all of those organisations which have RAPs are always willing to share their views and thoughts."