How did these award-winning insurers remain resilient in a challenging environment? | Insurance Business Australia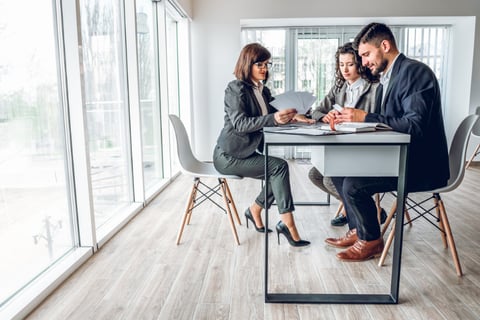 Insurance Business Australia's (IB) Brokers on Insurers award winners for 2022 were recognised for their resilience despite the COVID-19 pandemic, regulatory changes, catastrophic events, climate change, talent flight, and inflation. In an interview with IB, insurance leaders from some of this year's winners revealed what made their company outstanding despite facing a myriad of challenges.
Catherine Carlyon, country manager at AXA XL, which won the silver medal for "overall service level," shared that the company managed to provide quality customer experience, despite COVID-19-related restrictions, by investing in technology.
"COVID struck, and we transitioned to remote working extremely successfully with the right support from both technology and people's approach and attitude," Carlyon told IB. "Fast track to 2022: The business has survived for two years largely working remotely, and we are currently navigating through changes in expectations and work practices to a successful hybrid working model, targeting an overall three-day office and two-day remote working balance."
Meanwhile, Chubb, which received many Brokers on Insurers awards, was recognised for its resourcefulness, particularly during the catastrophic flooding in Queensland and New South Wales (NSW) early this year, by bringing its overseas-based team members to Australia.
"I'm really proud that in some cases, we were able to pay claims within hours of the initial notification, truly helping customers get back on their feet in their time of need," said Chris Gough, head of property and casualty for Australia and New Zealand at Chubb.
See more words of wisdom from this year's outstanding insurers in Australia by reading the IB Brokers on Insurers 2022 report.