How do you solve a problem like finding skilled admin staff? | Insurance Business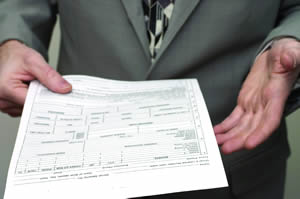 Many small businesses struggle to attract skilled administration staff due to cost of employing experienced people and the perceived lack of career progression for candidates.
Not-for-profit trainee recruitment organisation MEGT Australia, however, says one solution is to attract inexperienced staff members with the relevant aptitude and motivation and train them up.
"Young people are searching for work differently these days," explained Colin McCabe, general manager of MEGT. "Our research is showing young people are sourcing roles through their networks and social media so if the business isn't promoting their vacancies more widely, they are finding it harder to attract candidates.
"The right social media is important, too," McCabe continued. "Even with region-specific targeting, some sites get more overseas candidates than local. The type of candidate is also different site to site and at different times of the day."
McCabe said that with people increasingly using a variety of devices to stay connected with the world around them, the way recruitment mesages are advertised must change, too.
"With increasing flexibility to promote a job vacancy not only to those different demographics – but also at different times – tailoring the benefits of working with your organisation to the person's life interests is increasing the chances of finding staff. An advertisement written for someone older and who is likely to have family commitments, should have a different promise than for someone starting out, who is likely not to have heavy financial commitments.
"Just getting the right applicants to choose from is one of the reasons businesses are using our expertise, even if they want to directly employ the junior office trainee rather than labour hiring them through us. Then it's a matter of matching the two parties using attitude and aptitude testing."