How tech could actually boost your insurance business | Insurance Business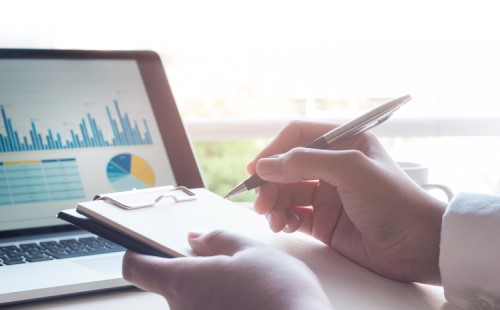 New lines of business represent both one of the biggest challenges and opportunities related to the advent of new technology within the insurance industry, an expert has said.
Speaking after the launch of the 2017 General Insurance Barometer, released by J.P Morgan and Taylor Fry, Kevin Gomes, Taylor Fry principal and senior actuary, said that there is some "excitement around new classes of business that are merging as a result of technology."
"Usage-based insurance is something we are increasingly seeing," Gomes said. "The catch and retention of real-time information that could be used for rating real-time insurance is something that is not, as such, a new product, but it is an enhancement of existing products."
While the industry faces a host of new risks that will need covering, Gomes also said that technology could negatively impact some lines of business, such as motor, thanks to the advent of driverless cars.
"There are opportunities for the new classes, particularly the liability associated with the networks you may have with driverless vehicles, the data and the IT services that are provided," he said. "The liability attached to that is something that will necessarily grow - and the insurance opportunities from that will grow."
In the commercial insurance sector, Gomes highlighted the leveraging of data to improve accuracy of risk profiles as a potential positive, especially as work in this field has already been undertaken in personal lines. However, he noted that the automation of backend processes has prompted "mixed views" of its benefits or challenges.
"After you get the initial capital investment with the automation of backend processes then it should really lower expense ratios but that may also lead to lower premiums," Gomes continued.
"So will it improve profitability for insurers? We are not sure."
In addition, he noted that the increasing commoditisation of the insurance market, thanks in large part to aggregators, will also be a challenge for insurers and the wider industry as it makes price paramount in buying decisions.
"Companies like iSelect, offering aggregator services, it makes it harder for insurers if there is significant volume driven through aggregator sites - it will make it hard for insurers to compete on anything other than price and it will increase the commoditisation of products," Gomes said.
The industry not only faces external technology challenges, but internal ones too - business attitude and culture are areas the industry needs to focus on in order to benefit from the increase in tech within the sector.
"While insurance is certainly an industry that can benefit greatly from the adoption of technology, there are some question marks over whether they will be in a position to fully capture those benefits - they may be held back to some extent by legacy systems and by the culture within insurers," Gomes said.
To hear more about the benefits and challenges of technology, be sure to attend the inaugural Insurance Business Insurtech Summit at the Amora Hotel Jamison Sydney on Tuesday, May 08.
This event has been accredited for 5 CPD points by the National Insurance Brokers Association (NIBA).
Check out the full program here.
Related stories: