How to change the public perception of insurance | Insurance Business Australia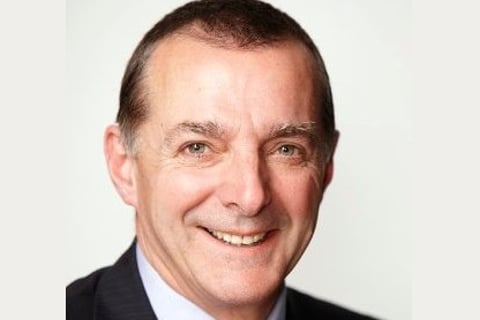 Ask any person on the street their thoughts on the insurance industry and it is likely the response is not going to be great.
Whether they think the industry is out to rip-off consumers, hide details in small print or is just simply boring, the general public's idea of insurance and the reality behind the industry are two very separate things.
For Mike Bartlett, commercial director of Sum Insured, it was this challenge in perception that saw him attracted to the industry in the first place.
"The thing that really piqued my interest the most was the public perception of the insurance industry," Bartlett told
Insurance Business.
"That [perception] was one of 'the insurance industry is always trying to rip us off,' 'they are the bad guys and not to be trusted.'"
"When I got into the industry I realised it was exactly the opposite of the way things worked.
"Every time there is a negative story people's perceptions are almost reinforced. It is only when they might have a claim and have a terrific experience with a claim that the light goes on."
For Bartlett, the key to re-imaging the general public's idea of the insurance industry is to work on self-promotion and change policy wordings.
Want the latest insurance industry news first? Sign up for our completely free newsletter service now.
The industry should shout louder about its positive stories, especially its work in post-disaster areas, as a way to highlight their worth to society, Bartlett continued.
In addition, by working complex policy wordings into easier to understand terminology, consumers can begin to self-educate on the need for insurance and the power a policy brings.
By helping to improve the perception of insurance, Bartlett said that the talent shortage currently gripping the industry could be alleviated. Those on the outside will look at insurance in a more positive light and might be more inclined to pursue an insurance career.
As a late bloomer in insurance, Bartlett knows a thing or two about entering the industry. Prior to his time in the setor, Bartlett completed what he called two other careers before making his debut in the industry proper with Cordell Information in 2008, before moving to Sum Insured last year.
"It has opened me up to my third career," Bartlett continued.
"I absolutely adore this industry and think it is a fabulous industry but my only regret is that I didn't discover this industry right from the very start."
For his part, Bartlett is trying to talk his two eldest daughters into a career in insurance. When it comes to shifting perceptions of the misunderstood insurance industry, every little bit helps.
Related stories:
'I fell on my feet'
What the insurance industry can learn from the Kardashians