How to improve gender equality in the industry? | Insurance Business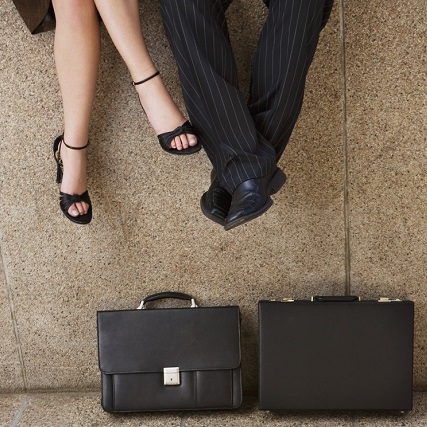 Gender equality is an issue for many industries across the country and insurance is no different.
The
recent Workplace Gender Equality Agency Employer of Choice for Gender citations highlighted Allianz and Suncorp
as leaders in the industry for their work on gender as insurance looks to build a diverse footprint.
Speaking to
Insurance Business
after the citation was announced,
Niran Peiris
, managing director of
Allianz
Australia, said that while the industry has done some great work, more could still be done.
"While we all have more to do, the industry has come a long way, particularly over recent years, in terms of gender equality," Peiris said.
"I certainly see many more women in senior roles in insurers and brokers than I did in the earlier stages of my career."
Peiris stressed that the industry is filled with examples of best practice when it comes to improving equality and diversity but said the industry needs to take action to ensure the best talent stays in insurance.
"Gender equality needs to be viewed as a strategic initiative that requires continuous investment to ensure that, as an industry, we can access the broadest possible talent pools to enable our organisations to achieve their business goals into the future.
"Women make up just over half of the Australian population and figures from the Workplace Gender Equality Agency show that around half of the employees in the insurance sector are female. While this should be good news story, the reality is that women make up only a third of management roles and in many insurance companies.
"To achieve gender equality in senior roles, it is critical that women have opportunities in key operational roles.
"That's why Allianz has a strong focus on our leadership pipeline ensuring our key role succession plans include women and that we take actions to formally sponsor our talented women."
Fellow citation recipient
Suncorp
, said that the business uses a number of initiatives to help aid equality and diversity throughout the business.
"At Suncorp we have a number of initiatives to attract and retain the right talent into the industry including: a program dedicated to developing our high performing female talent, training to increase awareness and reduce unconscious bias, and internal mechanisms such as transfers and secondments," a spokesperson told
Insurance Business.
"Within our Commercial Insurance business we have a Specialist Career Pathways program which offers our 'specialists' alternative methods for advancing their careers. Traditionally if a specialist wanted to progress to the next level of seniority in their career they moved into a people leadership role.
"Through the Specialist Career Pathways program they no longer have to move into a people leadership role if their passion and expertise lies in an area of specialisation.
"This initiative received the 'Best HR industry innovation and corporate creativity award' at the Australian HR Awards in 2014.
"Additionally we have been recognised for our flexible work options and were recently recognised for the 'Best Workplace Flexibility program' at the 2015 Australian HR Awards: 84% of our people say they work with a degree of flexibility."
Flexible working hours and different career pathways can open up doors that seemed previously closed for employees but Peiris stressed that work at the beginning of careers in insurance.
"Retaining female employees through the middle-management level is an important facet of encouraging younger women into the industry," Peiris continued.
"We not only have to champion women at the executive level but right down the management hierarchy so that they stay in the talent pipeline and move into senior roles.
"Insurers can also to do more right back at the beginning of the recruitment and development pipeline, for example, through the development of strategic partnerships with universities to ensure we continue to ensure we continue to attract the best and brightest and most diverse graduates into our organisations."