How to manage women at work – the 1940s way | Insurance Business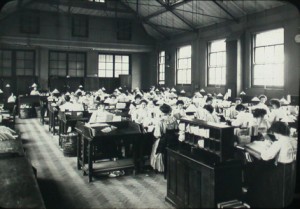 In an excerpt from the July 1943 edition of a publication called Transportation Magazine, male supervisors received some useful advice about managing women in the workplace. "There's no longer any question whether transit companies should hire women for jobs formerly held by men. The draft and manpower shortage has settled that point," the introduction ran. The point of the guidelines that followed were to help men find the 'most efficient women available'.
So without further ado, here are their "Tips on Getting More Efficiency Out of Women":
"Pick young married women." While they're less likely to be 'flirtatious' they haven't lost their 'pep and interest' in work, like their older married sisters presumably have.
If you do have to hire older women, the writer suggested choosing those who have held down a job before. "Older women who have never contacted the public have a hard time adapting themselves and are inclined to be cantankerous and fussy.
"General experience indicates that "husky" girls – those who are just a little on the heavy side – are more even tempered and efficient than their underweight sisters."
"Retain a physician to give each woman you hire a special physical examination – one covering female conditions." Apparently this would afford the employer legal protection, but would also reveal if the potential employee had any 'female weaknesses' that would prevent them from working.
"Give the female employee a definite day-long schedule of duties so that they'll keep busy without bothering the management for instructions every few minutes." While women are good at being told what to do, they lack initiative.
It's also a good idea to vary your female employees' duties. "Women are inclined to be less nervous and happier with change."
Women should receive plenty of rest breaks, but not so much for the rest. "A girl has more confidence and is more efficient if she can keep her hair tidied, apply fresh lipstick and wash her hands several times a day."
Unlike men, women cannot bear harsh criticism. "Never ridicule a woman – it breaks her spirit and cuts off her efficiency."
"Be reasonably considerate about using strong language around women."
"Get enough size variety in operator's uniforms so that each girl can have a proper fit. This point can't be stressed too much in keeping women happy."
The strange things people insure
We have home insurance, car insurance, and now clothes insurance…yes, insurance for that expensive Chanel suit you treated yourself to last Christmas and those real leather handmade Italian brogues. You've only the one pair but you love them more than life itself.
General insurance companies in India realise that content of some people's wardrobes cost more than the average person's house and as a result are selling cover for personal possessions including clothes, shoes and bags.
The material goods are protected against fire, earthquake, flood and terrorism and, in some cases, burglary, theft, accidental damage and accidental loss, according to The Economic Times in India.
"For instance, if there is a spill or tear in your expensive designer clothing, its repair expenses will be covered," said Ramesh Ramani, senior vice-president, consumer lines at Tata AIG. "If a luxurious designer handbag is stolen or lost in transit, the insurance cover will make good its loss."
Such cover is targeted at the high net worth individual. Figures.
But if you those are the actions of a paranoid policyholder take a look a look at what Go Insurance Rates found.
1. Alien Abductions
Apparently, people are so concerned that they will be abducted by aliens, that no less than 20,000 have taken out abduction policies. Insurance brokers in Roswell, USA, must be having field day.
2. Abuse by Ghosts
The Royal Falcon Hotel in Lowestoft, England, took out a policy to protect workers and guests from some seriously bitter, long-term residents – ghosts.
3. Stuffed Animals
Game hunters are serious about their sport. If they have a stuffed deer in their front room, it's more than likely that the animal is insured.
4. Bridal Insurance
We've all read stories about the bride whose best of day of her life turned out to be a living nightmare because the wedding photographer was snapping away without any film, or the six- tier cake toppled over or the wedding car driver got pulled over by the police. Smart brides are taking out wedding insurance to cover those big day horrors.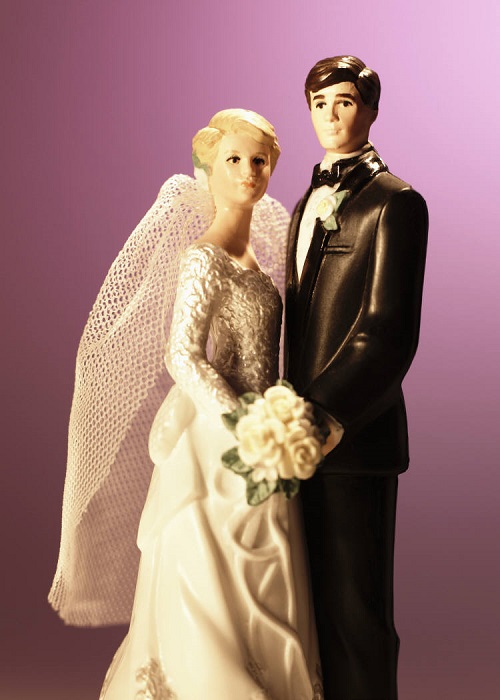 5. Old railway car
A man in California bought and modified an old railway car so, of course, he insured it.
Thanks to Bernie Lyons and Rebecca Smith of Farrow Jamieson for sharing the How to Manage Women article. The whole article can be read here.