How was IAG able to settle a claim in just 24 minutes? | Insurance Business Australia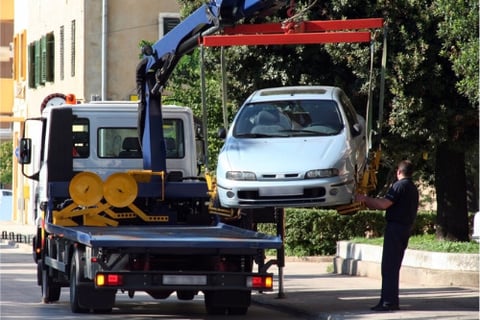 When it comes to motor vehicle claims, there are effectively two things that customers prize above all else, according to Hannah Sakai, director of analytics at IAG.
"Customers want their claims to be resolved quicker and they want to be kept informed along the way," Sakai told Insurance Business.
One of the ways in which IAG is hoping to solve these "pain points during the claims process", as Sakai terms it, is through the integration of artificial intelligence (AI) in the form of a predictive total loss solution.
"Essentially, it predicts with over 90% accuracy whether the customer's vehicle will be a total loss or not, and we're using it to create an early warning system to let customers know that their vehicle might be a total loss much sooner in the claims process," Sakai noted.
This technology has seen IAG achieve a reduction in claims times for motor vehicle write-offs from two and a half weeks to just a few days by eliminating the need for the vehicle to be towed to a repairer prior to its assessment. Once the potential total loss outcome is identified, a text message is sent out the following day to the customer. According to Sakai, one particular claim last December was settled by IAG in just 24 minutes.
"We've found that an increased speed to the resolution of a claim gives the client a sense of certainty sooner during what can be an emotional and stressful time," Sakai told Insurance Business.
Read more: Car insurance refunds have mostly flopped, but there's still a chance for redemption
Before it went live, this predictive total loss tool was evaluated using IAG's pre-established AI ethics framework, as well as the Australian Government's AI ethics principles. Potential issues such as fairness, reliability and safety, and human, social and environmental wellbeing were all considered by the insurer, which conducted a trial of the loss model before it went live to better meet customer expectations.
"We have a very rigorous ethics framework that we adhere to," said Sakai.
"The intent of any AI technology needs to be on improving the customer experience, and it's something that we always consider before engaging with customer data. At IAG, we always aim to ensure transparency with how our predictions are calculated so that if questions arise, we can show the documentation that supports these predictions."
In Sakai's view, the increased appetite for AI and automation, brought about partially by the COVID-19 pandemic, can have benefits for IAG employees as well as its clients.
"As people tend towards more digital communication methods, there is a really great opportunity for us to continue to implement our operations and improve the customer experience by eliminating mundane, day-to-day tasks for our claims consultants and freeing them up to focus on their customers."