How your brokerage can back International Women's Day | Insurance Business Australia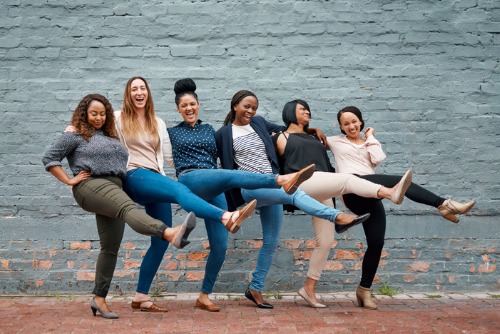 Thanks to the increased media attention in recent years, most people – including brokers – are now aware of International Women's Day, which takes place annually on March 08.
However, while awareness is at an all-time high, many insurance leaders remain uncertain around what the event really means for their organisation – or how they can get involved.
Wendy Born, a leadership specialist with over 25 years' experience, spoke to Insurance Business about what the movement hopes to achieve and how brokers can get on board.
"This year's International Women's Day theme of #BalanceForBetter is all about building a gender balance across all areas of business, government and community because a balanced world is a better world," she said.
"For organisations, this means creating a gender balance from the boardroom through to leadership teams, departments and employee numbers as well as celebrating the achievements of women, raising awareness against bias and taking action for equality."
For brokerages that want to get involved, Born says there are some simple steps that demonstrate a business is backing the initiative.
"To show your organisation's alignment to #BalanceForBetter, you can download the IWD logo from the International Women's Day website to attach to things like presentations, social media, branding, email signatures and communications from your organisation," she says. "You can also submit an IWD Influencer Statement to show your organisation's active support for women's advancement."
Going beyond that, Born also offered the following suggestions to firms that want to be more inclusive and supportive but may be restricted by finances:
If you have a weekly meeting, share the chairing of the meeting across each team member from week to week
Change desks and sit beside someone you don't know
Each person can bring a small personal item to the weekly meeting and talk for one minute on its importance and what it means to them
Run a workshop on unconscious bias (resources are available online)
Brainstorm solutions to problems with another team or colleague in a different area
Check in with people and talk about things other than work.
The benefits of doing so, she says, are innumerable – in fact, the Diversity Council of Australia's 2017-18 State of Inclusion in the Australian Workforce study determined that inclusive teams are:
Ten (10) times more likely to be highly effective than workers in non-inclusive teams
Nine times more likely to innovate
Five times more likely to provide excellent customer/client service
Nineteen (19) times more likely to have engaged employees
Four times more likely to have employees who will stay longer