How your clients can protect their homes during and after renovations | Insurance Business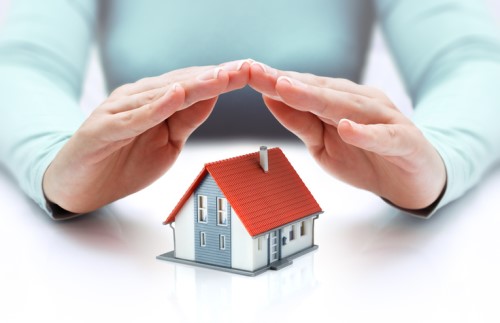 There has been a huge demand in DIY-style renovations across Australia, with one in three Australians considering renovating their property in the next five years, according to Allianz Australia.
The DIY trend is driven by the rise in home-renovation programs, as well as the growing cost of living and rising house prices. In fact, the insurer revealed that over the past six years, the number of its customers advising that they're undertaking renovations has more than doubled.
Geordie Elliot, Allianz Australia property assessing manager, said that despite the popularity of DIY, many Australians head first into renovations without proper planning, which puts at risk the very thing they're working so hard to perfect – their home.
"We all want the dream home, with the landscaped garden and the perfect paint job, but we're forgetting to protect our home during the process – and beyond," Elliot said. "Renovations aren't just a financial commitment, they're an emotional and physical one too – particularly if you opt for DIY. Yet, protecting our homes properly with insurance is often overlooked by many Aussie homeowners."
Elliot suggested four steps to help Australians ensure their home is protected for many years:
Know your cover. It's not safe to assume that their current home and contents policy will offer protection during renovation, as there are elements to a renovation that can influence their cover.
"For example, if you opt to vacate your home during construction for more than 60 days, your policy may not be valid," Elliot said.
Contact your insurer. Informing their insurance company that they're planning to renovate is a simple – often forgotten – step to avoid any surprises along the way.
"There are no changes to the cover on your existing policy unless the renovations you are planning to do are going to cost more than what your policy limits allow, in which case you may need to explore an additional construction policy with your insurer to confirm you're protected along the way," Elliot said. "For many homeowners, a large-scale renovation would usually involve a licensed builder with their own insurances – though it's important to check these too, so you can rest easy during the build."
Focus on the details, not just the decorations. Just as important as primping their home with a fresh lick of paint or a new throw cushion is to be proactive about the smaller details "to protect them from the hassle, cost, and emotional toll of a major insurance claim down the track," Elliot said.
"Use the renovations as an opportunity to replace loose roof tiles or time-worn guttering and do a simple check of old taps and flexi hoses (a plumbing connection from the water main to major appliances, sinks, and toilets that is one of the top reasons for water damage to a home)," Elliot said. "The cost to do so is often less than your excess in the unfortunate event that you need to make a claim."
Protect the prize. After the renovation has been completed, it's the time to protect all their hard work by reviewing and updating their home and contents insurance cover to ensure they wouldn't be left out of pocket in a claim by relying on their old policy, Elliot said.
Related stories:
Allianz leader on how to manage change
Allianz succumbs to pressure, reveals it will stop insuring coal firms