IAG announces new executive general managers | Insurance Business Australia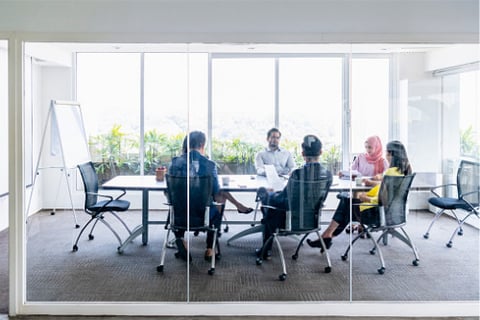 Insurance Australia Group (IAG) has appointed several new executive general managers (EGMs) in its Intermediated Insurance Division leadership team.
Three of the new EGMs have been acting in their roles since November 2020, when IAG chief executive officer Nick Hawkins announced a series of leadership changes. Those confirmed into their roles include: Damien Gallagher, who will lead the CGU business, Brad Robson, who will lead its agency partnerships, and Andrew Beer, who will lead IAG's WFI business, which will support customers through the delivery of WFI's face-to-face service model delivered through local representation.
In addition, IAG also named Luke Boyle as EGM partners & platforms to lead the group's partner distribution relationships, particularly expanding, developing, and elevating service delivery to and with the group's health partners, financial services relationships, and other partnerships.

Tim Rafton is also a new EGM for intermediated claims who will lead his team to leverage scale across long and short tail classes to support the group's intermediated partners' needs and deliver better customer experience.
Lastly, Christa Marjoribanks is the new acting EGM for product, pricing, and governance. She will lead her team to drive technical excellence, consistency, and alignment in the insurer's approach. She will also be responsible for the insurer's approach to fraud and investigations across Australia.
The teams will report to the group executive Intermediated Insurance Australia (IIA), with Amanda Whiting acting in the role until she takes the CEO New Zealand role later this year. Jarrod Hill will then replace Whiting as the group executive of IIA.
Commenting on the leadership team changes, Whiting said: "In November last year, we brought together underwriting, brand, and customer to create a better-intermediated proposition that supports a simpler, stronger, and more resilient IAG.
"We have created four business portfolios to ensure we deliver scale and consistency. Each portfolio is underpinned by sound pricing, performance, and governance and a claims team that delivers exceptional customer experience. [The] appointments reinforce our focus on growing a strong intermediated business that not only meets but [also] exceeds the expectations of our partners, brokers, and customers."