IAG CEO reveals innovative future for major insurer | Insurance Business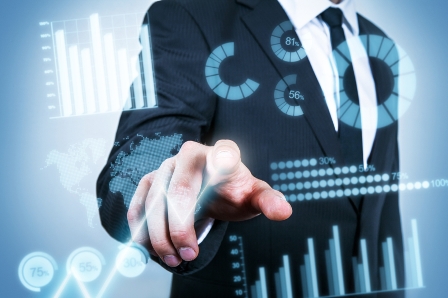 IAG
is "thinking more creatively" about its future as the CEO and MD of the business revealed three innovative ideas for company as it looks to develop its brand in the future.
Peter Harmer
, CEO and MD of IAG, revealed that the company has three innovative businesses in various stages of development as the company looks to build its presence in areas linked to insurance.
"We know that as an insurer we also have few touch points with customers each year so we have been thinking through ways to create digitally enabled eco-systems in which insurance is an important participant but may not be central to the relationship," Harmer said
after IAG released its results yesterday.
"We now have three small businesses in pilot that seek to leverage the power of our supply chain for the benefit of consumers outside of the claims channel.
"Firstly, a reverse auction site that allows consumers to access our supply chain in a way that encourages our suppliers to compete for the customers' business.
"Secondly, a vehicle-as-a-service offering aimed at tradespeople that will include advice around the right vehicle for their needs, including the estimated total cost of ownership over the vehicles life, purchasing, financing through a banking partner, insurance, maintenance and servicing and disposal all wrapped up at a fixed monthly price.
"And thirdly, an IAG-accredited trade's network that provides the quality, certainty, and cost advantages that we and our insurance claimants enjoy to consumers more broadly.
"Each of these businesses is in a different stage of development and I intend to provide more detail in the second half of this calendar year."
Harmer continued that it will be important for the company to bench-mark its customer services against businesses outside of the insurance industry as IAG looks to develop over the coming years.
"We know customers don't judge our service based on their experience with our industry competitors, their frame of reference might be Google, Facebook, Amazon or a dozen theirs that have nothing to do with insurance, " Harmer said.
As the company results suffered thanks to a dip in its commercial business, Harmer said that there are early signs that the commercial market has reached its nadir and that the business is well placed to make gains in a more positive market.
"We are now seeing some early signs that commercial rates may have bottomed out, however the earning pattern may still impact our results for the next one or two halves." Harmer stressed.
"At what, is in all likelihood, a low-point of the insurance pricing cycle we believe we have an incredibly robust platform, strengthening customer franchises, an energised workforce, a strong balance sheet and reduced earnings volatility."