IAG chief reveals pricing approach | Insurance Business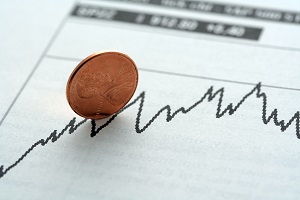 IAG group CEO
Peter Harmer
says the company will be increasing prices within its commercial portfolio and while that will make it harder to win new business, that is a situation he is 'perfectly comfortable' with.
Harmer was speaking during a telecast of IAG's 2016 full year results on Friday and offered insight into the recent volatility of commercial lines and property.
Describing the commercial lines market as having been 'notoriously volatile' over many decades, Harmer said it was a result of the global capital flows into both insurance and reinsurance which drove pricing, compared to personal lines.
"Personal lines is very much more a discrete domestic market phenomena," Harmer said.
"I've been in the industry for 38 years and this is probably the softest pricing conditions I've seen, and it really is a function of the amount of capital there is available globally looking for a return and how it finds an easy way to access the Australian market."
He went on to divide the commercial marketplace into two distinct segments, big corporate and the SME to mid-market.
"The pricing volatility is highest for those big corporate customers and of course that's not a market that we're focused on, as part of the
Berkshire Hathaway
partnership arrangement we transferred that portfolio to them.
"The SME mid-market portfolios that we are focused on do experience lower volatility, nonetheless pricing conditions do remain very difficult in that segment as well.
"What we said at the half year results release we were beginning to put some price increases through and we were beginning to hear some positive noise in the market about prices stabilising if not beginning to increase, that position has become much firmer over the course of the next six months and we are now confident that from a pricing perspective we are going to return to more profitable levels but that will take time."
Harmer said he thought competition would remain 'pretty tough' particularly for new business.
"I think what will happen over the next 6-12 months is most incumbent insurers will reprice their renewal book and focus on getting their existing portfolios into better shape.
"That's why we say if we reprice our book it will make it more difficult for us to win new business and that's a situation I'm perfectly comfortable with."
RELATED ARTICLES:
Major player reveals 'sound result'
IAG backs UpGuard in US$17 million fundraising
IAG bags visionary award