IAG declares 'market leadership' in commercial insurance | Insurance Business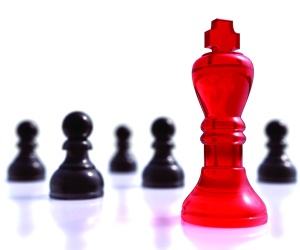 IAG
managing director and CEO Mike Wilkins has declared that strong financial results and IAG's purchase of Wesfarmers' insurance businesses put the business in a good place to deliver "attractive" long-term returns and "market leadership".
IAG reported an insurance profit of $1,579m for the financial year ended June 30 2014, which put the insurer 10.6% up on the $1,428m it recorded during the preceeding 2013 financial year.
This reflected an insurance margin of 18.3%, up from 17.2% during the 2013 financial year, while underlying margins jumped from 14.2% to 12.5%.
Meanwhile, IAG reported gross written premium (GWP) increased by 3% to $9,779m, while net earned premium rose by 3.9% to $8,644m.
IAG's net profit after tax increased 59% to $1,233m, up from $776m during the last financial year.
Wilkins used the opportunity to throw down the gauntlet to commercial insurance competitors, following the acquisition of businesses trading under the WFI and Lumley brands.
"The acquisition of the Wesfarmers insurance underwriting business was completed on 30 June 2014," Wilkins said.
"It delivers market leadership in commercial insurance in Australia and consolidates IAG's market leadership in New Zealand."
Wilkins added that, on the back of changes within the business, IAG was well-placed to deliver strong financial performance over the longer term.
"The improvement in our underlying performance has continued and demonstrates the value of pursuing a disciplined and consistent strategy over a number of years," he said.
"Our new operating model will create an organisation that is more customer-focused and efficient, allowing the group to better leverage its scale and insurance expertise."
Wilkins said the acquisition of the Wesfarmers insurance operations further strengthened IAG's ability to meet the needs of its customers and partners by providing "additional expertise and more choice of products and services".
IAG's intermediated business
CGU
reported GWP of $3,058m, up just 1% on the last financial year.
IAG said low single digit rate increases were recorded across most products at CGU, with the brand "broadly maintaining" its market position.
The broker-facing business' underlying insurance margin increased to 11.4%, which IAG said maintained the improved performance of FY2013.
"Further improvement in underlying claims performance was realised, building on the progress of prior years," an IAG statement said.
IAG's overall net profit after tax was boosted by increased investment income on shareholders' funds - which grew by 14% to $396m - and the absence of the prior year's loss of $287m on the discountined UK business, sold in April 2013.
As a result of the performance, IAG will pay a final fully franked dividend of 26 cents per share, bringing the full year dividend to 39 cents. This represents an increase of 8.3% on the last year.
IAG's statement on the performance of its other constituent business arms are included below:
Australia Direct:
Australia Direct reported relatively flat GWP at $4,545 million. The business had a stronger underlying insurance margin of 16.4% due to lower underlying claim costs which reflected supply chain and operational efficiencies, as well as a lower than expected claim frequency. Motor GWP reduced slightly by 0.6%, although volume growth of 1% was roughly in line with system as renewal levels remained high and at a similar level to FY13. Home GWP was flat, after Victorian FSL effects, while renewal levels remained high and exceeded those of FY13.
New Zealand
: New Zealand's performance remained strong. Local currency GWP grew 3.7%, reflecting improved volumes from customer and sales initiatives, as well as rate increases on home insurance to recover higher reinsurance costs. Reported margin rose to 11.5% (FY13: 8.9%) despite the impact of a number of heavy rain and storm events which led to natural peril claim costs being well above the related allowance. The underlying margin improved to 14.8%.
IAG Asia:
The development of IAG's Asia operations is progressing to plan, with Asia accounting for 7.1% of Group GWP on a proportional basis (FY13: 6.3%). GWP growth in India and China was particularly strong, while there was a small contraction in Thailand in line with weaker vehicle sales. The division contributed a profit of $14 million (FY13: $20 million) based on strong underlying performances from the established businesses in Thailand and Malaysia, and a slightly higher combined operating loss from the developing businesses in India, China and Vietnam.