IAG exec talks school holidays and staff support | Insurance Business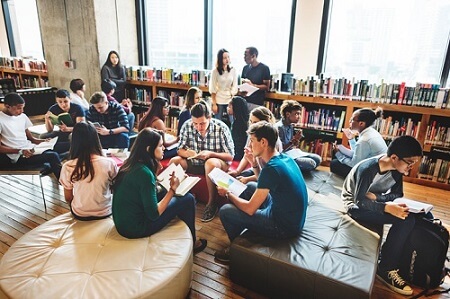 With the school holidays fast approaching, many working parents are pulling their hair out trying to find alternative childcare arrangements – however, that's not the case for staff at insurance giant IAG.
Since 2014, the firm has been offering a free school holiday program to its Australian employees – an initiative which was designed to help improve workforce participation for working parents.
"We understand that the pressures of parenthood can have an impact on how someone is able to engage at work," said IAG executive general manager of people services, Amanda Zammit.
"We aim to create an environment that supports our people and reduces the barriers to workforce participation, so that our employees can continue to progress their careers but also balance their family commitments."
Typically, parents need to plan for as many as 16 weeks of school holidays every year, which can mean unpaid leave and additional childcare costs put unnecessary pressure on staff.
However, the [email protected] program offers employees an annual saving of up to $5,000 per child each year and, to date, the insurer has hosted over 1,100 children across six offices.
"By providing the [email protected] program, we're helping our people balance their work and caring responsibilities," Zammit told Insurance Business. "Not only does this benefit our people, but it brings numerous benefits to the company including productivity, engagement, loyalty and supports our people bringing their whole selves to work."
Designed to appeal to older children between the ages of five and 12, the program includes a mix of activities and excursion destinations such as movies, ten-pin bowling, museums, juggling, face painting, cooking, coding, singing and dancing.
The care is provided at no cost to parents, but employees are encouraged to donate $5 per day to one of IAG's Workplace Giving charity partners.
Unsurprisingly, the initiative has been well received by employees at the insurance giant.
"The feedback from our employees has been very positive and it is making a real difference for our people and their families," said Zammit.
In fact, in one of the firm's recent employee surveys, more than 90% of people who have accessed the [email protected] program said they would advocate for IAG as an employer. A similar percentage also said they intend to stay with IAG for the foreseeable future.
"We do believe it makes a big difference because it helps take some of the pressure off for parents trying to think of ways to care for their children during the school holidays," said Zammit.
"We also believe it's a strong point of difference for potential new employees that are looking for a workplace that is family friendly."
The choice to host the program on IAG sites also means parents are able to have their lunch break with their children.
"We are continually looking at ways to support our employees and create a workplace that takes 'life' into consideration and where people feel like they genuinely belong," said Zammit. "We believe initiatives like this demonstrate how we aim to address some of the pressures our employees face and our focus on creating a family-friendly workplace."